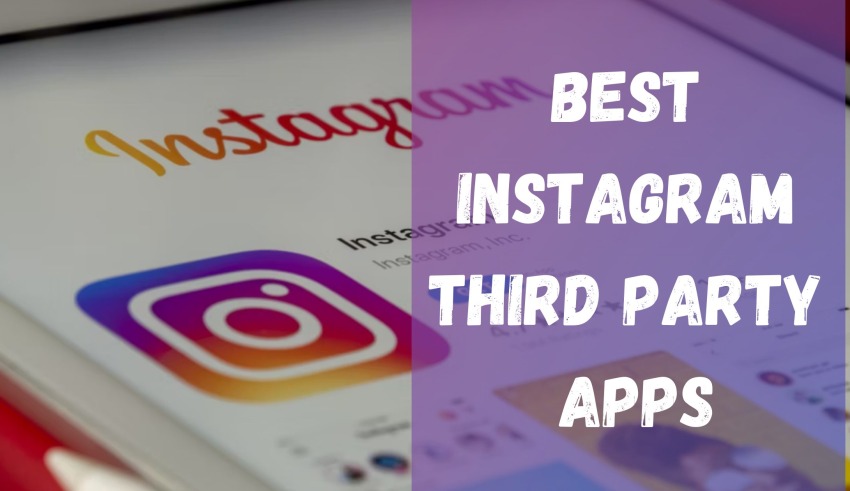 Do you ever feel a little behind than your competitors on Instagram? Do you want to take your Instagram game to a whole new level? Then this article is for you. There are over 2 billion+ monthly active users on Instagram. Amidst such a cut-throat competition, standing out and achieving success on the platform is no small feat. But, you can use a variety of Instagram third-party apps out there to make the entire process a lot simpler, easy, and fast.
While there are tons of useful third-party apps out there, there are only a few of them that is approved by Instagram and able to offer automation for follower growth. And, for the rest of them, one should use them with caution. We say so because Instagram over the years, has introduced a lot of rules and regulations about which third-party apps can engage with their platform. Also, they have put restrictions on tasks that can be done through automation from these third party apps.
Here's a list of 10 Best Third-Party Instagram Apps:
If you are a beginner and looking to give a kickstart to your Instagram, then Tailwind is the app for you. If you are a small business, starting your journey, and don't have a marketing team, Tailwind is the only app that you need.
With Tailwind, you get access to a lot of tools to automate your Instagram scheduling and analytics. It includes a smart visual designer, smart scheduler, hashtags finder, simple analytics, detailed insights, and many more shortcuts.
No spam, bots, or fake followers, all you can expect from this app is just real engagements and pure organic growth for your Instagram. The best part about Tailwind is that it is an official Instagram Partner.
This is the reason that over 70,000+ people use Tailwind for their Instagram knowing that their account is in safe hands. The app is available on both the Play Store and Apple store. In addition, it also offers a 100% free trial as soon as users sign up with their Instagram on the app.
---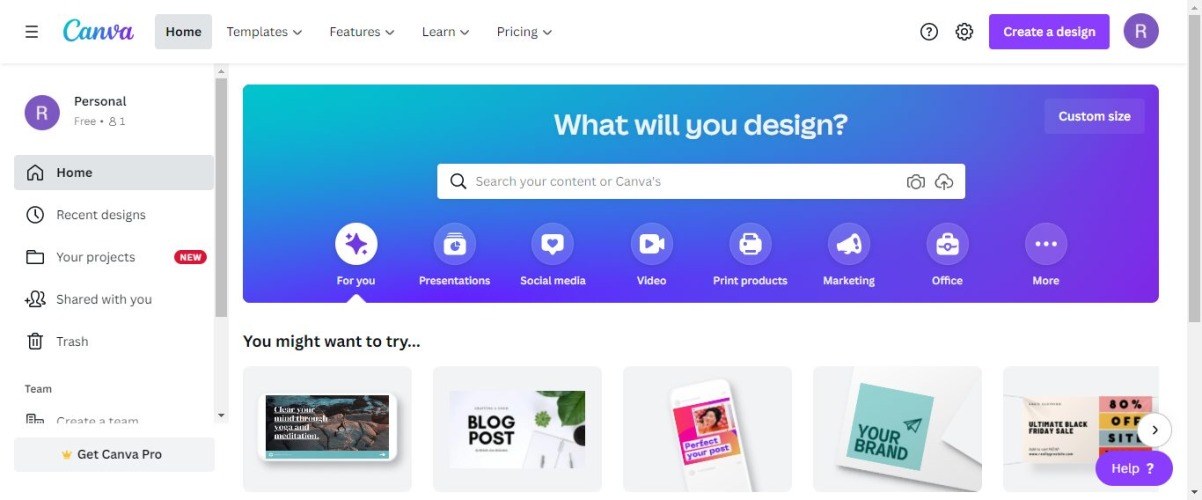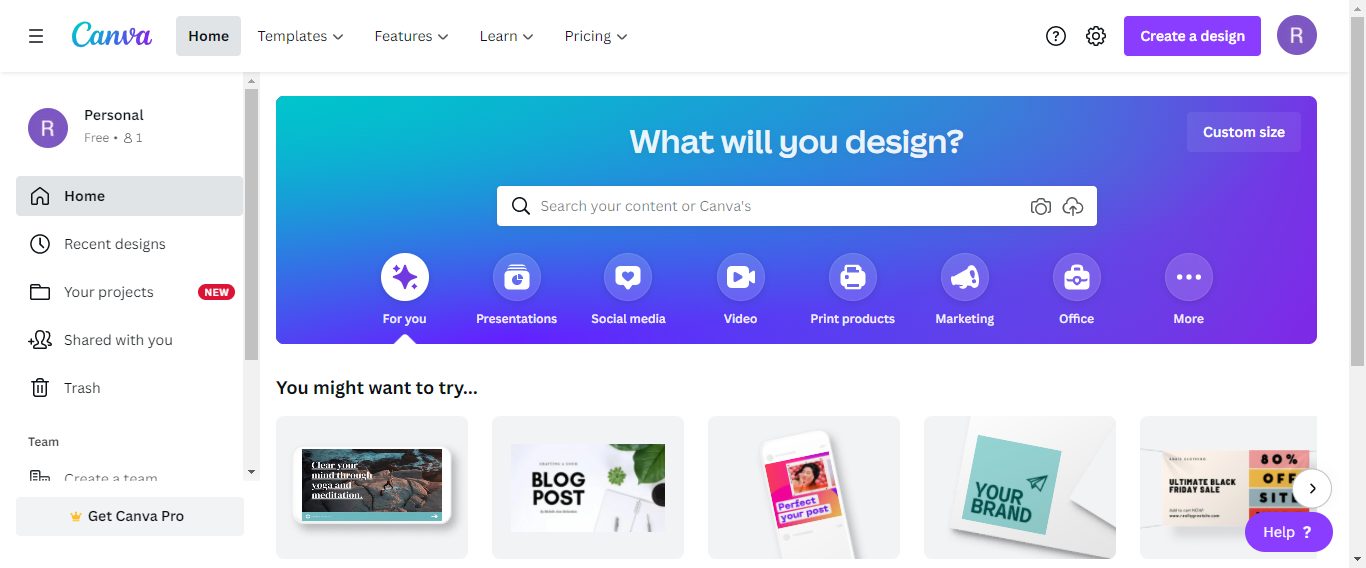 You must have heard of this app before and, if not, it's high time you should. If want to take the graphics and design of your Instagram content to the next level, Canva is the perfect app for you. At Canva, you get thousands of pre-made templates for Instagram posts, stories, highlights covers, and many more.
The best part is that all these templates are completely customizable. Although Canva is free, you can upgrade to its Pro version for more design tools. Instagram is not the limit at Canva.
You can also use Canva to create graphics, presentations, posters, documents, and other forms of visual content for other social media platforms, email, websites, etc. All these things make Canva one of the most loved apps by beginners, experts, teams, and individuals from all around the world.
---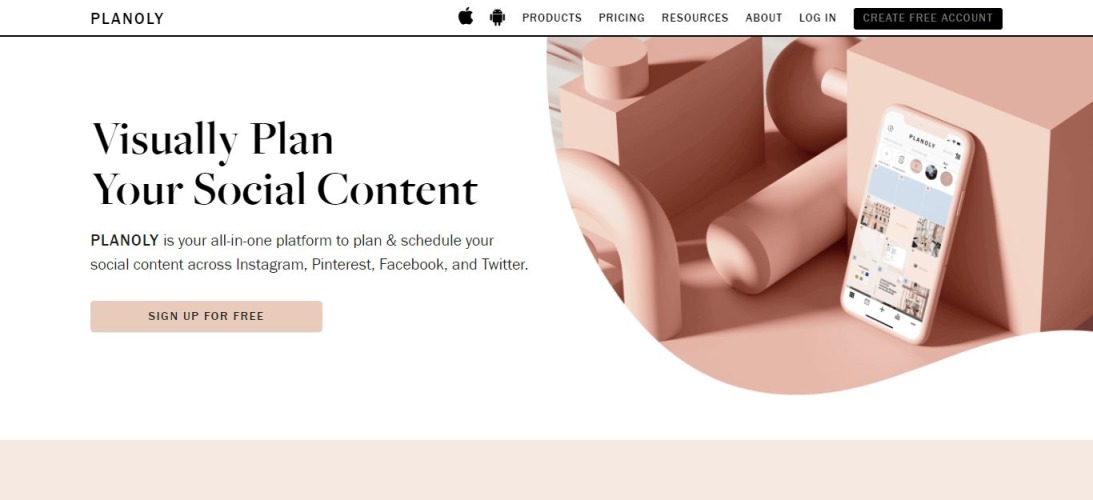 Next on our list is Planoly, one of the biggest Instagram third party apps with over 4,000,000+ brands, businesses, and influencers from all around the world. Planoly is an official Instagram and Pinterest Partner. Therefore, you can be assured that your account will never be in jeopardy.
As the name suggests, Planoly is the all-in-one solution to visually draft, plan, schedule, manage, and publish your content on Instagram. You can also use the app to analyze your Instagram data. Not just Instagram, but you can also keep this app as your priority for planning & scheduling your content across other platforms such as Pinterest, Facebook, and Twitter.
You can use Planoly on any device as it is available Play Store, Apple Store, and on the Desktop. Also, the interface is very user-friendly and effective. So, you'll not have much difficulty using it even if you're not a tech expert.
---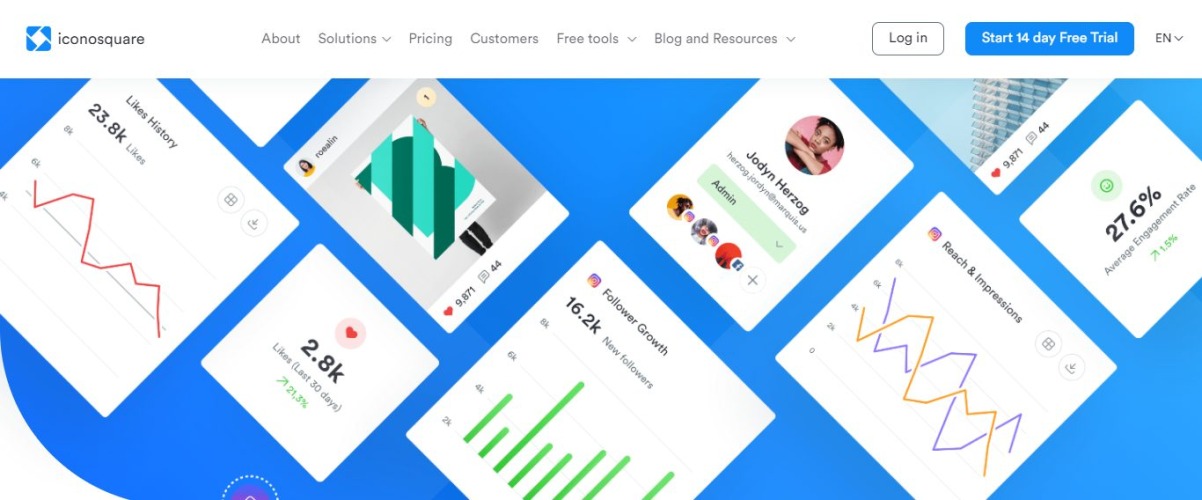 If you are looking for an Instagram analytics tool, then there's no better option out there than Iconosquare. Iconosquaree is known for providing social media analytics that is actionable, advanced, and easy to understand.
You can use these valuable insights to know about your performance and make data-driven decisions for your Instagram account as well as for other social media platforms such as TikTok, Linkedin, Facebook, and Twitter.
Apart from analytics, you can rely on Iconosquare for multi-profile management, scheduling, and time-saving reporting. The best part is that you can try the app for 14 days absolutely free before actually purchasing the plans.
Iconosquare is loved by 10,000+ agencies and businesses in the world. Iconosquare has also been seen on trusted & reputed platforms like Entrepreneur, Forbes, The Telegraph, Foundr, etc. So, you need not worry about being flagged or any other issues.
---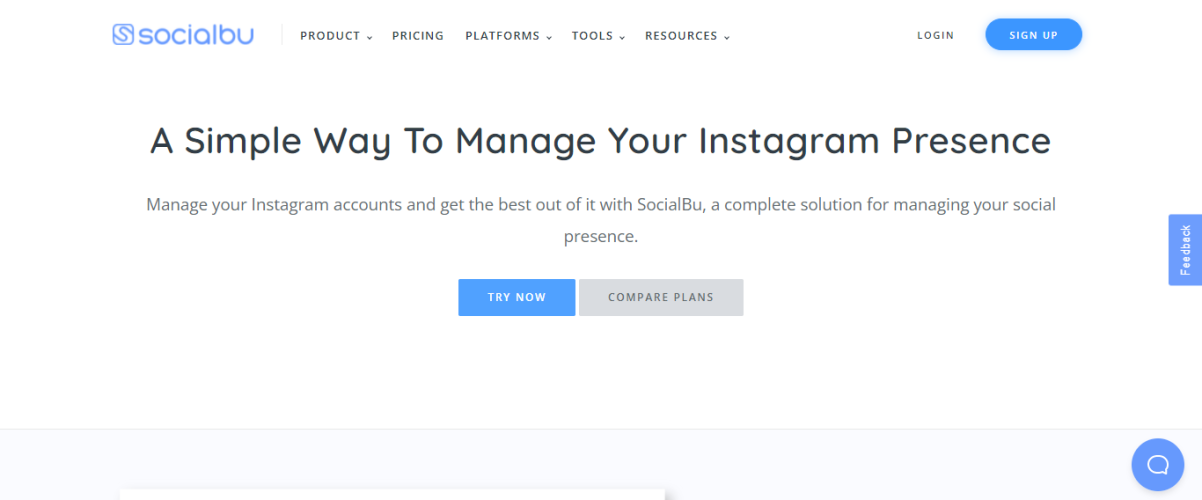 SocialBu is the perfect Instagram third party app that you can trust to improve your presence, boost engagements, and maximize your overall results on the platform. Over 13000+ users have already used it.
Also, the company offers 14 days free trial, 24/7 live chat support, affordable pricing, great customer service, and an order cancellation facility. Hence,  you got no reason not to choose SocialBu for your Instagram. SocialBu is an all-in-one solution for all your Instagram automation needs. You can use this app to schedule content, manage your inbox, generate content, and a lot more.
---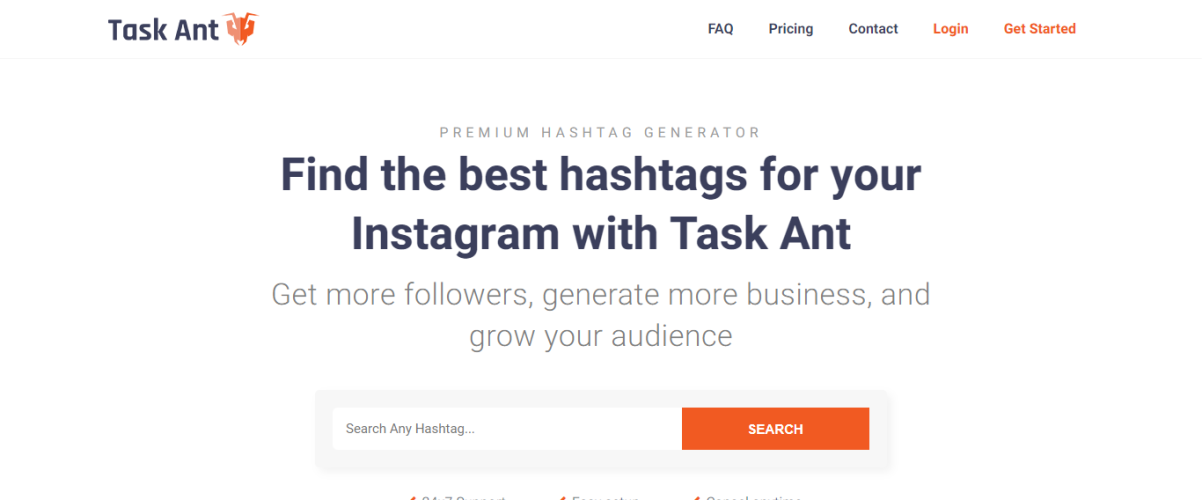 Hashtags play one of the most important roles in helping get success on Instagram and, Task Ant exactly helps users with this. With Task Ant, you can generate, analyze, and manage the hashtags for your Instagram to get more followers, more business, and grow your audience. Hence, it remains one of the most powerful Instagram third party apps out there.
You can use its search feature to find niche-related hashtags, trending hashtags, and even see how your competitors are sizing up. It is a super easy and super convenient app to use. With its plan, you also get 24/7 customer support. You can choose from 2 plans – Solo and Growth.
The 'Solo' plan costs $ $15 per week that comes with 100 hashtag results per search, 30 hashtag sets, in-depth analytics, strong support, and more. While the 'Growth' plan costs $49 per month that comes with unlimited hashtag results, unlimited hashtag sets, in-depth analytics, priority support, and more advanced features.
---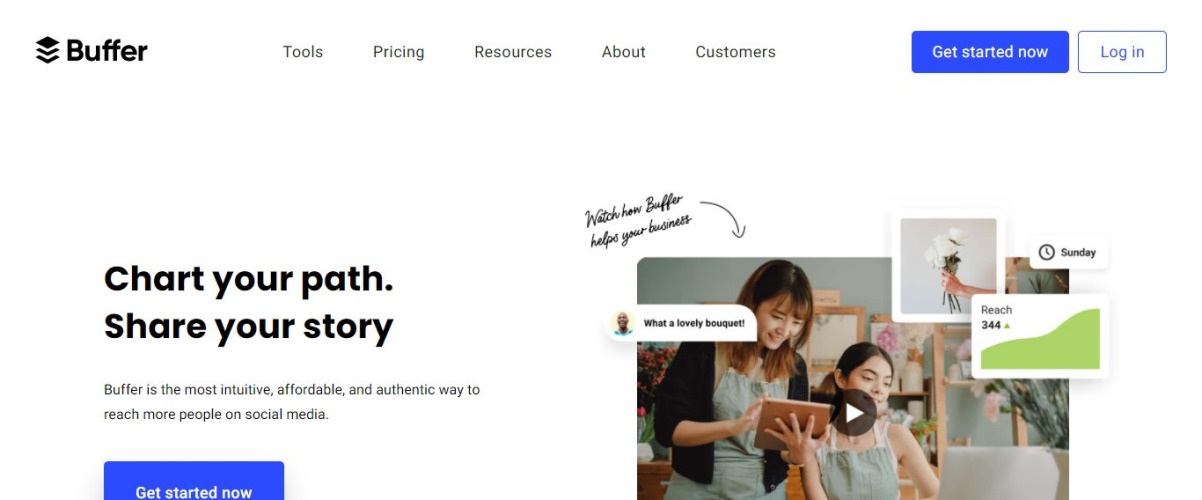 If you are looking for an intuitive, affordable, and authentic Instagram third party app, then you need not look any further. Buffer is an all-in-one tool for all your Instagram and social media needs.
The company has been in the industry for more than 10 years and has helped over 75K+ clients. Not only this, they are the official marketing partner of the industry leaders, which include Facebook, Pinterest, and Linkedin.
So, you can relax as your Instagram account will be in good hands. Choose Buffer for your Instagram today and get the audience you deserve, create high-quality content, drive more engagement, and revenue on Instagram.
---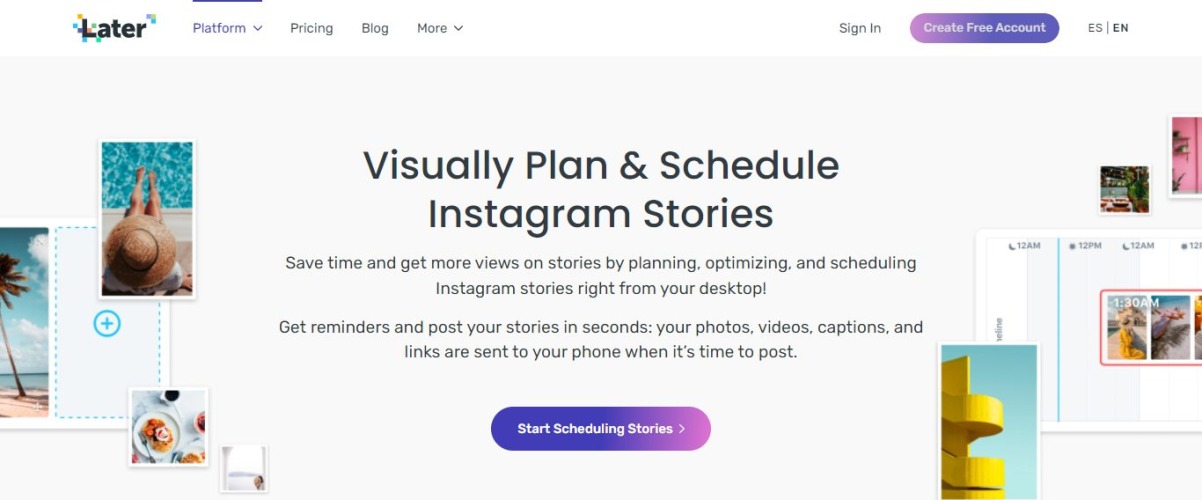 From global brands to small businesses, Later is the one of most trusted and popular social media marketing platforms in the world. More than 6 million people worldwide use this platform for their social media needs and you should also not wait any longer.
Be it visually planning your content, getting the right user-generated content, analytics, or anything else, you can find the best tools & solutions for all your Instagram needs. Not just Instagram but with Later you get access to the best automation and marketing tools for Social Media platforms like Pinterest, Linkedin, Twitter, Facebook, and TikTok, right at your fingertips.
---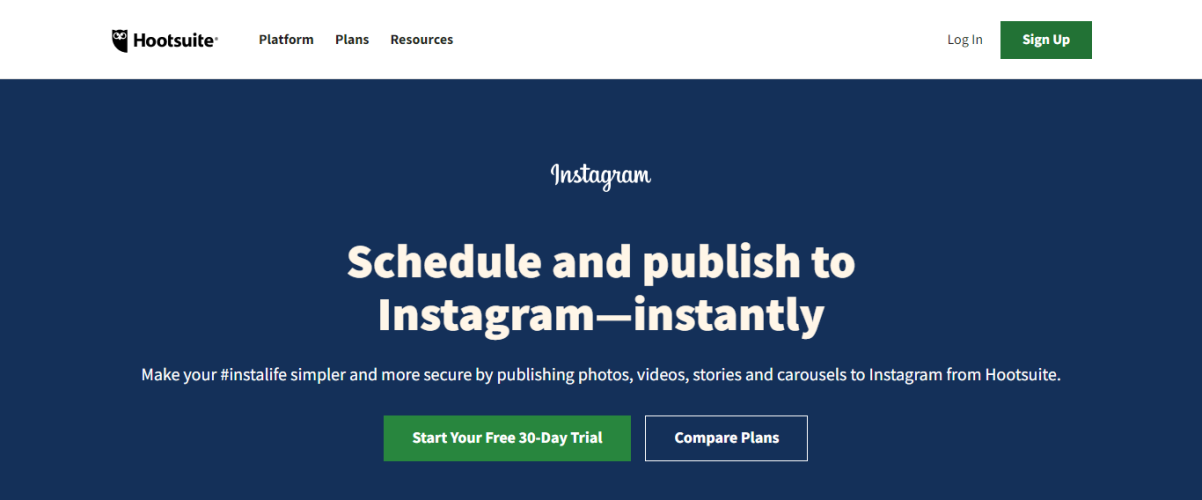 You must have heard of Hootsuite, and if not, it's high time you should. We say so because it has been a popular social media marketing and management tool for quite some time. Scheduling, publishing, collaborating, analytics, etc.
You just name your Instagram needs, Hootsuite has got the best solutions & tools for all of them. We would suggest you quickly start with its 30 days free trial. Start boosting your performance and managing your Instagram more efficiently with Hootsuite.
---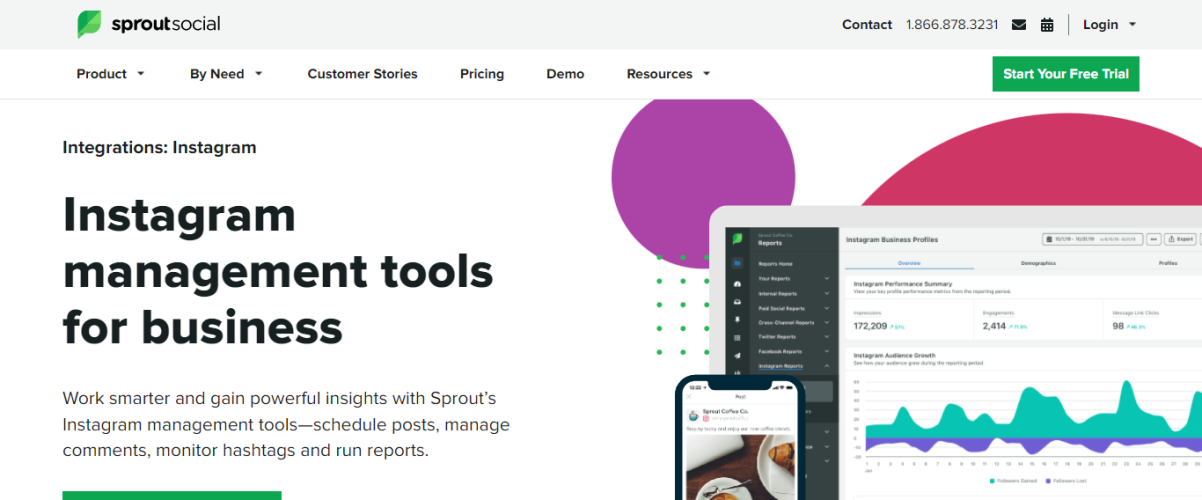 Sprout Social is one of the most reputed and reliable apps on this list. This service is an all-in-one Intagra management platform that can help you across multiple tasks. The platform offers solutions for a variety of Instagram needs, which include management, monitoring hashtags, publishing, scheduling, analytics, reports, and more. Sprout Social not only offers a free trial but also offers a free demo of its plans to clients who ask for it.
Instagram automation used to be a very popular few years back. But over the years, Instagram realized that some apps were misusing this feature and also hindered the experience of users on the platform. Thus, Instagram developed its algorithm to deter these third-party apps that use automation. In spite of everything, there are Instagram third party apps that you don't have to worry about.
It is because they're approved by Instagram, works well with its algorithm, and do not go against the terms of use, rules, & regulations. Today, many well-known Instagram influencers, creators, celebrities, and others use these tools to create to enhance their engagement, social credibility, and overall efficiency.
Conclusion
All the aforementioned Instagram third party apps will help you to create effective strategies, boost engagements, improve credibility, and enhance your overall Instagram performance. Today, all businesses, brands, influencers, creators, etc. are relying upon these Instagram third party apps so, we find no reason why you should not take advantage of these apps. Before we wrap it up, we would like to brief you with a few final tips that you need to take care of apart from using these third-party apps.
Make sure you check your respective app store for Instagram updates at regular intervals. Always have the latest Instagram version to always have the first access to new hacks & features and stay ahead of your competitors.
Make sure you have an Instagram 'Business' account. We say so because a 'Business' account offers more Instagram hacks, features, and better analytics than an ordinary Instagram account. Last but not least, watch and learn from what your competitors are doing on the platform. It is one of the best ways to get new ideas and also a great opportunity to learn from their mistakes.