Rosa is a 9 month female Cross-Breed. She is in foster in the U.K. in the Folkestone area. She is RBU support provided by 4 PAWS Rescue and Relocation. She was found with a badly injured foot on the side of the road. We have no idea how she sustained the injury but she was also suffering from mange and was severely malnourished.
Due to the injury to her foot she lost some toes on one of her front feet. This does not affect her in any way and she has full use of it but for walks on hard surfaces she will need a soft boot to protect her pad as she will hold her foot up. She is an amazing, special girl full of life and love.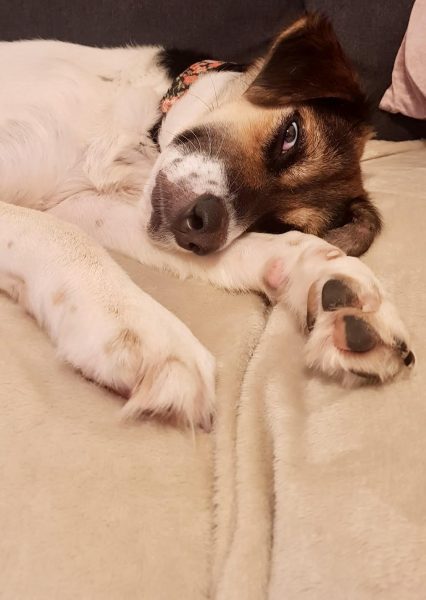 She adores everyone and everything and is very affectionate. She is a calm, gentle girl with a zest for life. She loves her walks and playing with humans and other dogs. After everything she has been through in her short life she still wants to please and be loved and in return she will give so much love and affection. She really is the most adorable, friendly girl who just wants to please and he loved.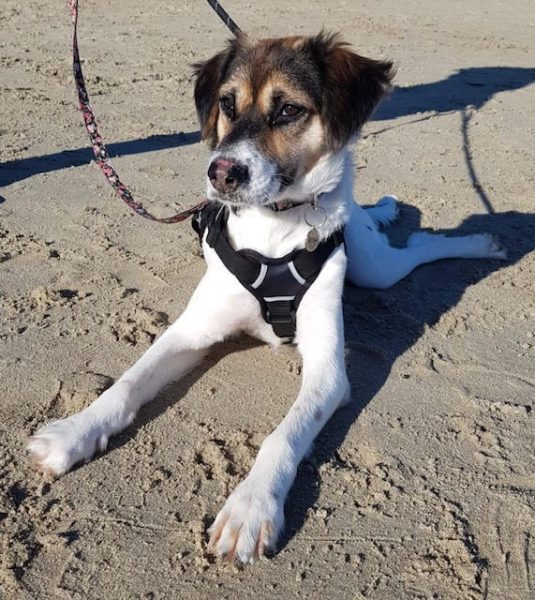 She will make a fantastic family pet. She is ok with cats and shows no aggression but may want to play with them so a dog savvy, friendly cat would be ok. She is good with children and enjoys their company so dog savvy children 6 years and over considered. She is sterilised, vaccinated, snap dx4 blood tested, vet checked and microchipped.