If you, like so many of us, spend most of your waking hours at your desk, then you deserve to own some of the best computer speakers your budget will allow. These portable audio receivers combat the tinny sound often found in some of the best laptops, combining full, balanced sonics with handy features like Bluetooth and headphone outputs. The right one for you will depend on your budget, design taste, and, ideally, how much space you have on your desk. 
The market plays host to numerous models of different styles, which work great for any setup or computing device (e.g. desktop, laptop, smartphone) you have in mind. Key players worth mentioning that have cemented their legacy as top computer speaker manufacturers include Edifier, Creative, and Audioengine just to name a few. You'll even find gems here from consumer electronics staples like Bose, Harman Kardon, and gaming accessory giant, Razer.
Check out our top picks for the best computer speakers, based on hours of testing and research. Need something for private listening? Then make sure to also look at our roundup of the best noise-cancelling headphones, which includes everything from over-ear luxury cans to truly wireless buds.
What are the best computer speakers?
The Audioengine HD3 currently sits at No.1 on our best computer speakers list. These Bluetooth bookshelf speakers match the precise sound found on most wired computer speakers. Bass is tight and the midrange is emphasized for vocals to shine. Connectivity is spot-on too, so you won't ever have to worry about dropout when streaming music. It's also one of the better-looking models out there with a retro-inspired design that's donned in a wooden veneer and mesh magnetic grille.
Our runner-up is Klipsch's The Fives, retro-inspired sound blasters designed for high-end audiophiles. Dynamic bass equalization combined with numerous inputs and intuitive controls make this a killer sound system. The only thing better than the performance is the beautifully handcrafted cabinet made from real wood. Oh yeah, these are also the first powered monitors on the market that come with HDMI-ARC, allowing you to connect the system directly to any compatible TV for hi-res surround sound.
For bargain hunters, there is the Creative Pebble V3, which packs loud sound into a compact design that is perfect for small desks and most media formats (music, video games, movies). If money is no object, then the KEF LSX is an amazing sound system that doubles as computer speakers and delivers top-notch audio performance and tons of features. The Edifier R1280DB is another relatively affordable option with numerous connection options that balances smooth-sounding mids and highs superbly. 
The best computer speakers you can buy today
Our top pick for the best computer speakers is the Q Acoustics 3020i for its impeccable sound reproduction and gorgeous design. The frequency spectrum is well represented, with bass leading the sonic brigade; kick snares and drums sound thunderous. You'll enjoy amazing separation as well, pinpointing instruments, while also picking up on the subtle nuances in orchestral recordings. Build quality is another hallmark of the 3020i, from the curved unibody frame to the multiple sexy finishes (Graphite Grey, English Walnut, Carbon Black or Arctic White) the speakers come in.
These aren't speakers you'll want to keep tucked in deep cabinets, as they look more exquisite sitting next to an Apple Mac Pro or Microsoft Surface Studio. You can even place them on stands, should you want to get more creative with speaker placement and enjoy stereo sound at ear level.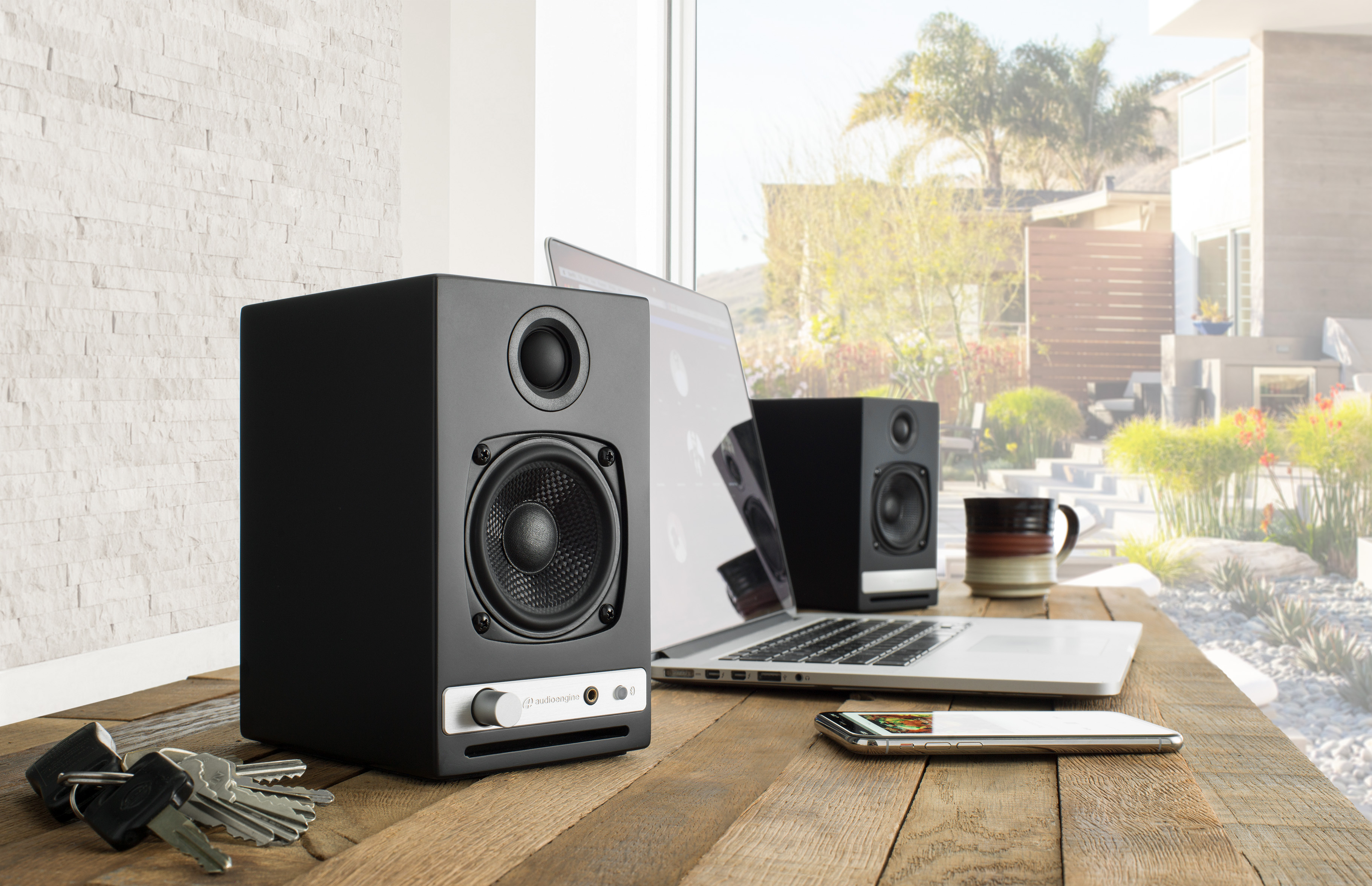 Audioengine's reputation for building premium speakers with accurate sound is flawless. The HD3 is proof of this, producing stellar audio that makes music and movies sound pristine. Wired speakers are known for offering the better audio experience, but these Bluetooth-only speakers exceed expectations. Mids are articulate and highs are compelling, giving vocals plenty of clarity and detail. Wireless range is stable as well with little to no dropout occurring. What's more surprising is how well sound carries over to the headphone jack, as listening with over-ear cans maintains the HD3's rich performance. Having a built-in DAC and amp also increases the HD3's value.
Our only complaint is that Audioengine took it easy on the low end. You'll still get to some nice oomph out of the drivers when listening to bass-dominating tracks, but don't expect to blow a hole through your college dorm roof.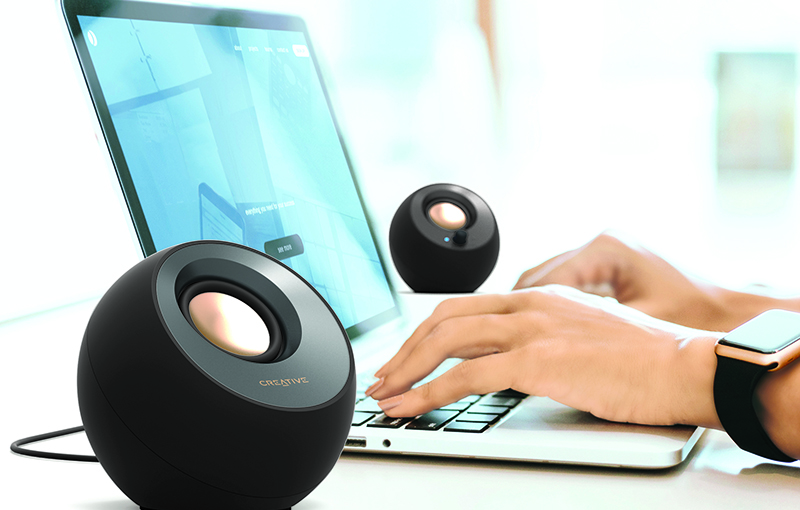 Our favorite tiny computer speakers have been upgraded with louder sound, more input options, and a new mode that doubles the audio intensity. The latter works great for music, movies, video games, and podcasts. Those with distinctive hearing may also notice how well the Pebble V3's clear dialog audio processing performs when compared to what comes out of your MacBook's built-in speakers; dialogue-heavy scenes in movies and games sound amazing. We do advise not to blast the speakers at max volume, as it can produce some crackling and minor distortion when jamming out to tunes. 
Wireless playback is superb with Bluetooth 5.0 providing steady connectivity across all devices (e.g. laptops, desktops, smartphones). Then you have the super-compact design, which is perfect for small work environments or to pack with you on the road. For $40, it's a no-brainer that you can also pass onto someone else once you're ready to look at bigger, more powerful options.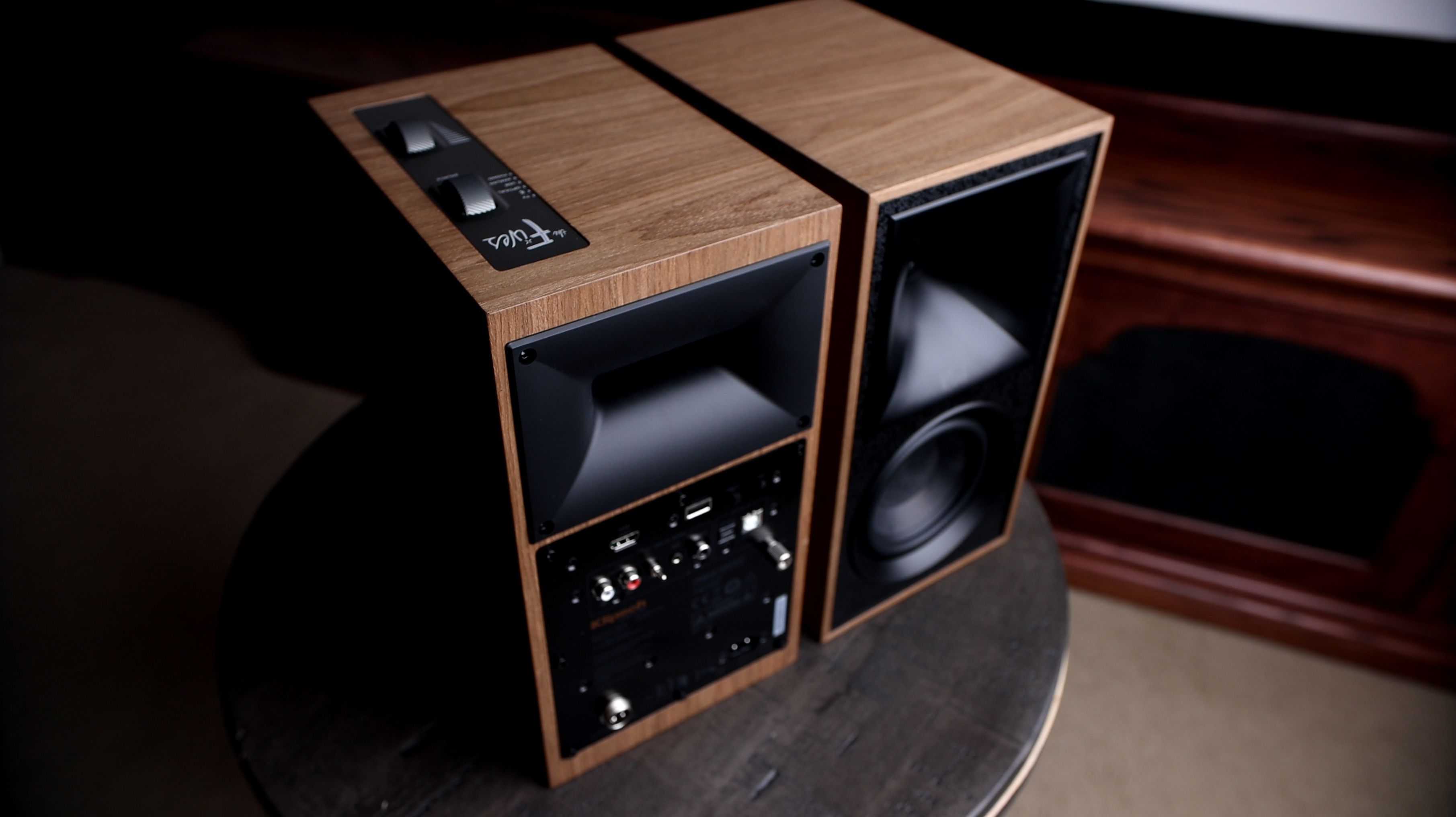 The Fives speaker system looks like something you would find in your great-grandfather's study, but the only thing retro about these speakers is the design. Despite no subwoofer, these monitors blast powerful, balanced sound to create an immersive listening experience when enjoying music, movies, sports, and video games. The details in craftsmanship are remarkable as exhibited by the aluminum dials sitting atop the right channel to allow for seamless switching between the numerous connections. There is even an output to connect to turntables; we recommend checking out our best USB turntables roundup to find some worthy pairings.
All that firepower does come at the cost of size. As you can see by the dimensions, The Fives isn't exactly a pair of computer speakers that rest steadily on any tiny desk, so you'll definitely want to clear out some space before these arrive on your doorstep.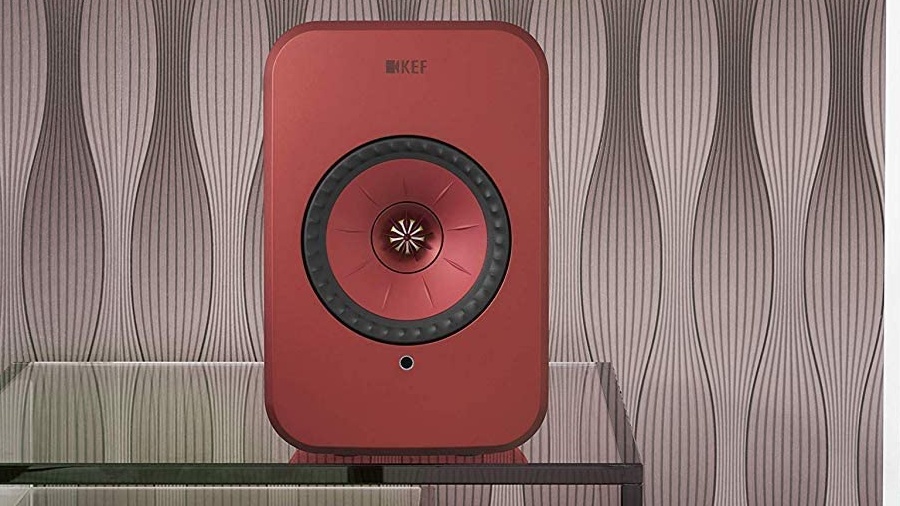 An award winner in multiple categories, the KEF LSX is included on our best computer speakers list for numerous reasons. For one, just look at how gorgeous and well-constructed it is, highlighted by the color-matched fabric on each side and the high-gloss finish. Unique details like the Uni-Q driver array, which consists of a 19mm aluminum dome tweeter sitting in the center of a 10cm bass cone, are complementary to the LSX's appearance as well. Sound is rich with an impactful low end that favors bass-heavy genres, though you can customize this in the EQ settings via Control app. Being able to stream music wirelessly through Bluetooth and AirPlay 2, while also supporting Spotify Connect and Tidal, adds to its value.
It does seem impractical that you need two apps – the aforementioned Control and Stream – to personalize sound and play music from streaming platforms. In addition, Stream tends to experience serious lag when playing Tidal tracks.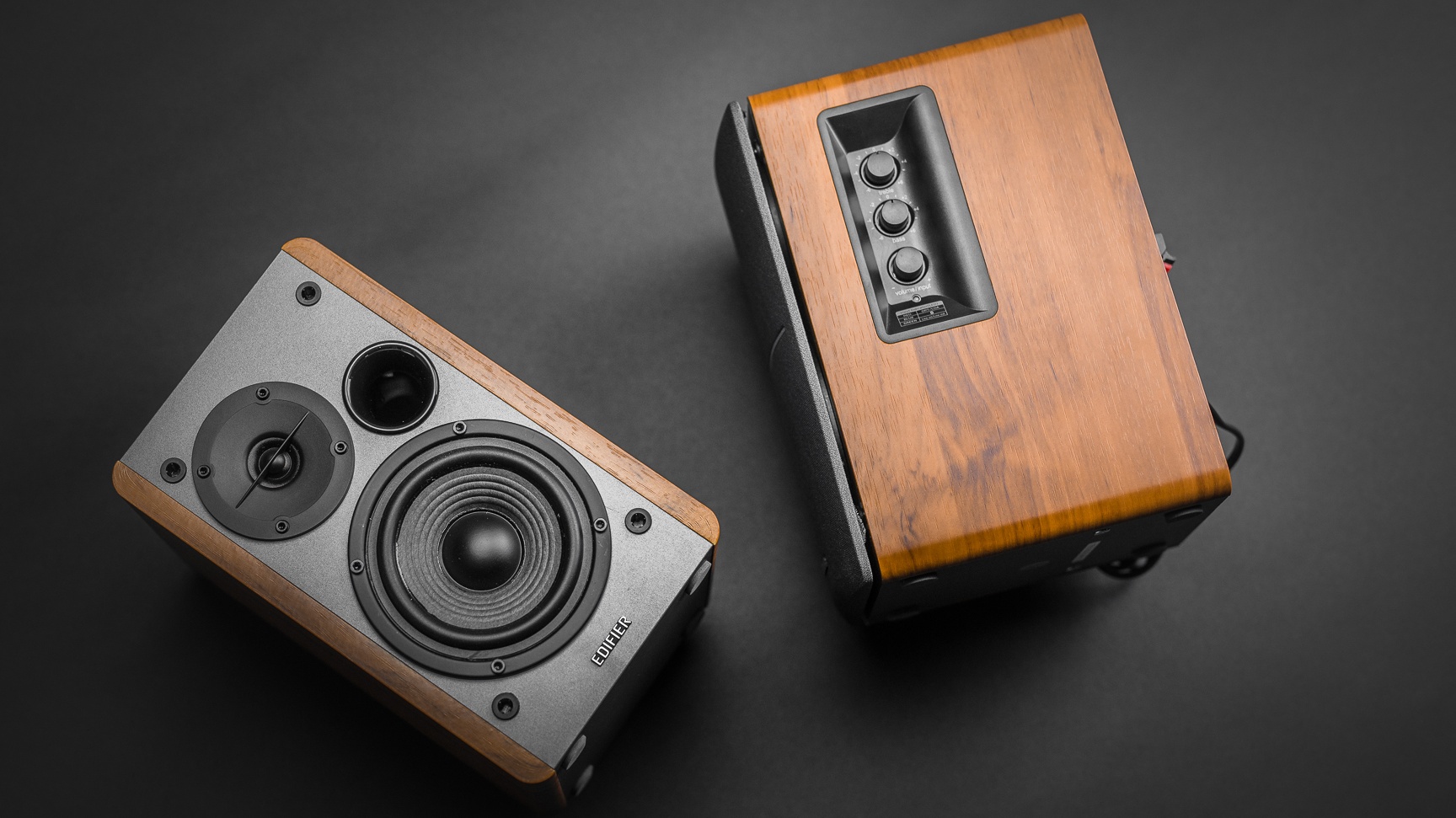 Edifier knows all about making some of the best computer speakers, and the R1280DB is a fine addition to the brand's long line of heritage receivers. Their penchant for build quality is certainly on display, with the speakers featuring a wood grain finish, vinyl wrap, and magnetic shields for protection from surrounding items. They'll feel right at home on any bookshelf, while also blending nicely on any entertainment center. More enticing than the design is the sound quality, which is ideal for multiple media formats (e.g. music, movies, and games), thanks to its superb mids and highs. Bluetooth connection is another bonus, letting you pair the speakers with multiple computing devices.
You'll just want to be mindful of listening at high volumes since that can create distortion. The low end won't blow you away either, so bass lovers looking to shake their game room with explosions may want to look at other models on this list.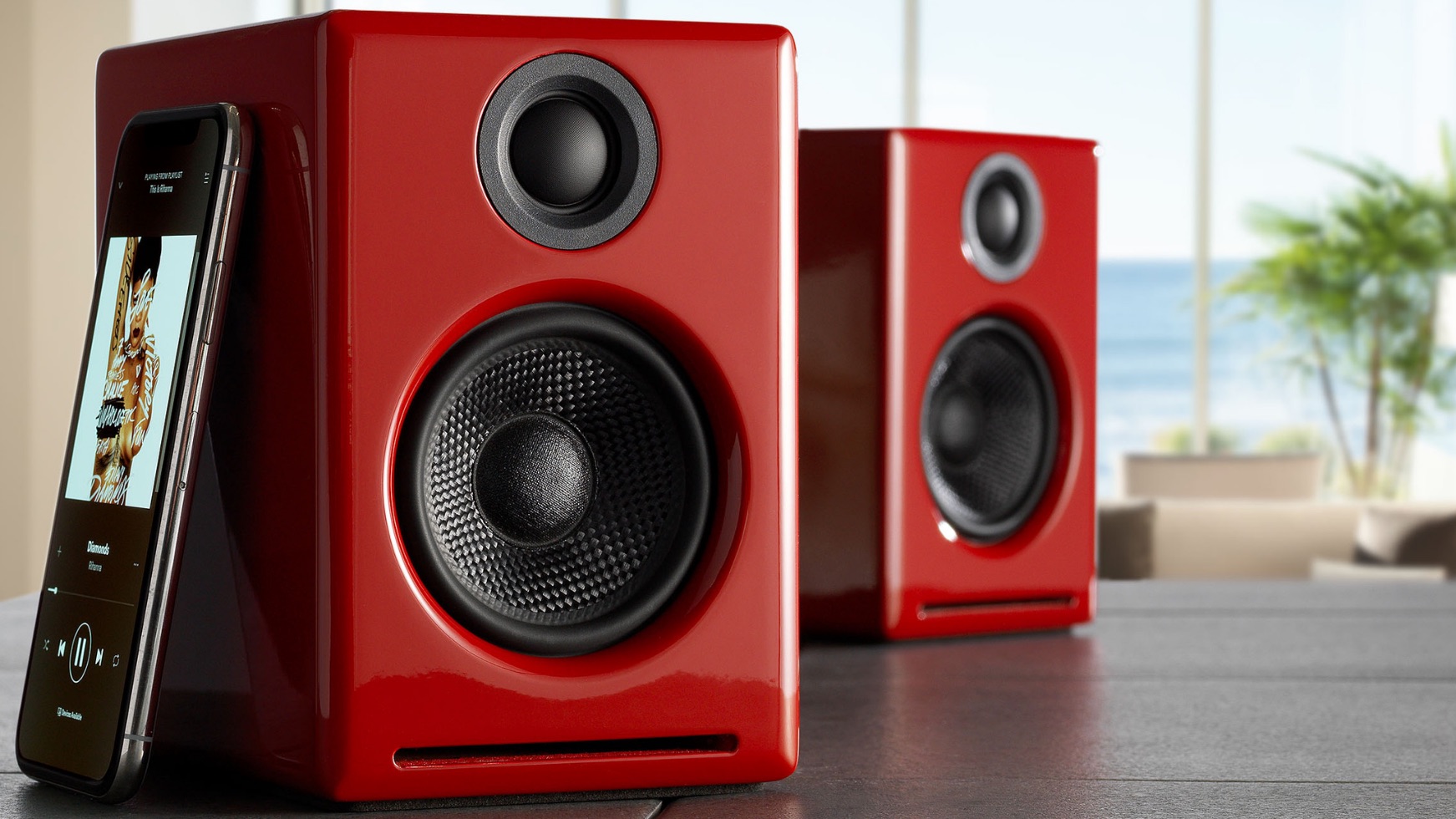 The small-but-mighty A2+ is considered one of the best computer speakers for those who appreciate detailed audio and can afford to pay for it, if they can find it. That's right, at nearly seven years old, the A2+ remains a hot commodity among PC owners who want top of the line sound. You'll hear crisp treble and balanced midrange and bass — no subwoofer needed, though there's a subwoofer output if you want to add one. Best of all, the A2+ fills the room with sound, and they can get really loud. You can connect in a variety of ways, including RCA stereo, 3.5 mm minijack and USB (you can also get a version with Bluetooth for $50 more).
The solidly built units come in satin black, glossy white or glossy red to match your aesthetics. You're going to want to find the right volume level and stick with it because Audioengine made the inconvenient decision to place the volume control on the back, which becomes annoying to access every time.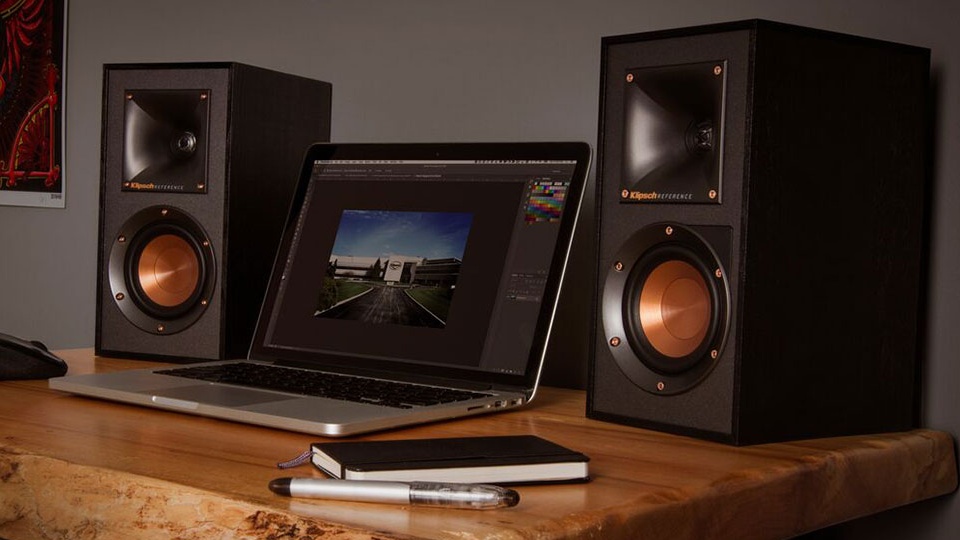 Another popular, well-received pair of Klipsch computer speakers, the R-41PM presents fantastic sound and connectivity in a sleek package. Powerful bass, clean mids, and resonant highs demonstrate the unit's great frequency range. An included sub-out line makes it seamless to add a subwoofer, should you want to boost low frequencies, which isn't necessary for small settings, but is available nonetheless. The numerous inputs let you connect these babies to everything from your desktop to television, even to a turntable. There's also the option to go wireless and pair the speakers with your mobile device. Craftsmanship is excellent too, made up of exposed fasteners, low profile magnetic grilles, and a scratch-resistant, textured wood grain vinyl finish for a polished appearance.
Sadly, Bluetooth isn't executed well and doesn't allow you to automatically re-pair the R-41PM with recently connected devices. Don't blast these speakers too loudly either, because it can lead to harsh sound.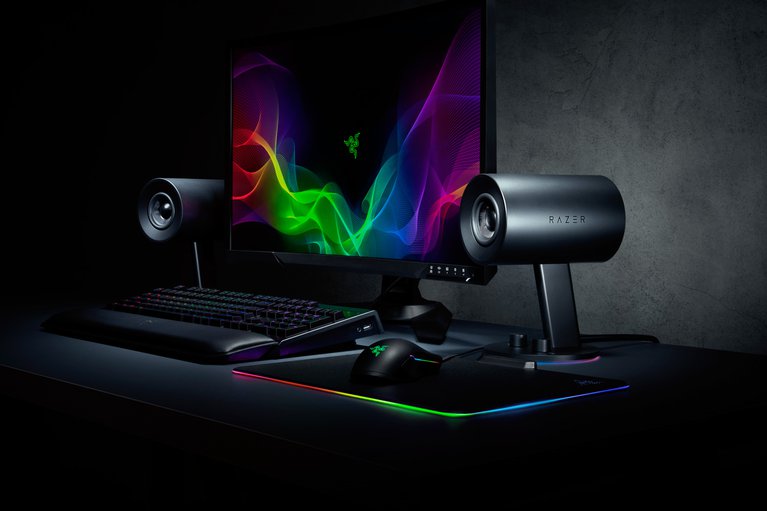 Razer's gaming speakers come in different versions, though we're most fond of the entry-level Nommo based on its overall performance and price. The design is sleek as hell, falling somewhere between a Dyson hairdryer and an ultramodern podium microphone. However, the beauty is in the details, and we tip our hat to Razer for its minimalistic approach; the black and gunmetal grey colorway with subtle branding allows the speakers to blend into any stationary desktop or office setup. The cylindrical shape also factors into the sound quality, allowing air into the bass ports for a more pronounced presence, and reducing distortion. Audio is faithful to gameplay and makes sonic details more immersive, from dialogue to explosions to footsteps.
The sad part is Razer reserved some of its more upscale features for the pricier models in the series. This includes the LED indicators, USB connection, and Chroma software compatibility.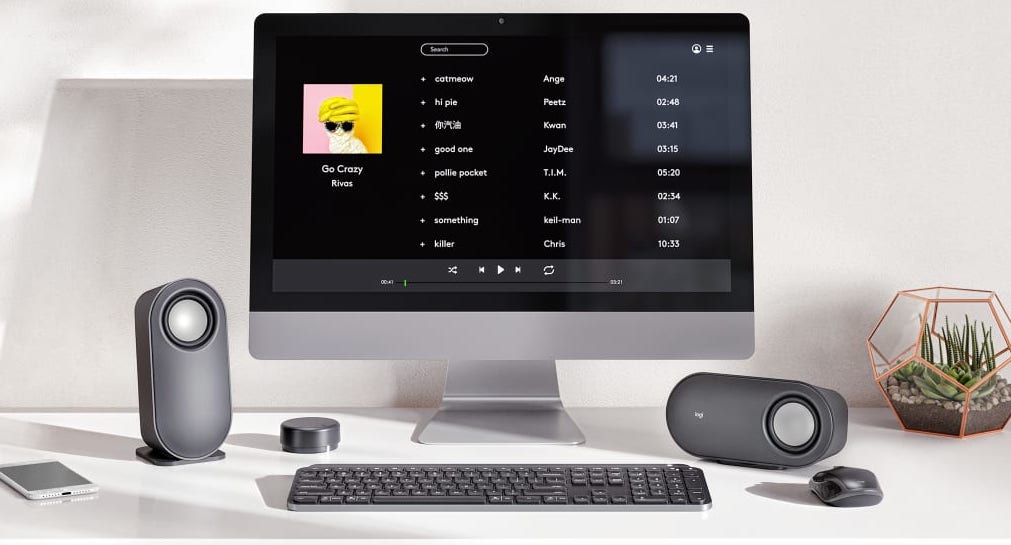 Great desktop speakers that are also practical for home office use, the Z407 packs some serious sound into a desktop-friendly design. The speakers are engineered more for music listening, as exemplified by the powerful bass levels, though you can enjoy some crisp sound quality when indulging in Netflix content or podcasts. We would just recommend bringing down the volume and disconnecting the subwoofer, which is more useful for extending the low end and driving your roommates nuts with loud explosions during Call of Duty: Black Ops – Cold War online battles.
Logitech also includes one of the coolest controllers we have tested in the category; it resembles a hockey puck and lets you adjust audio from  across the room via dial mechanism. We just wish the controller didn't require batteries to function; in an age where almost all tech products are rechargeable, why not this one?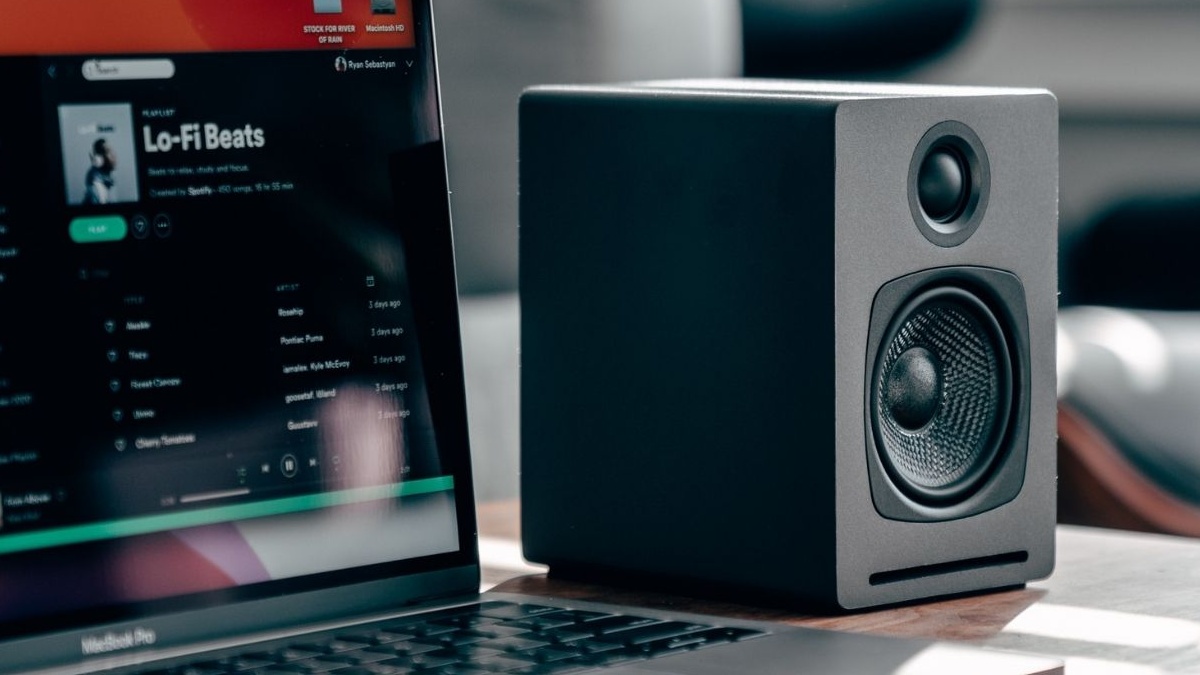 The original A1 is one of our favorite pairs of affordable bookshelf speakers, so it's awesome to see Audioengine give it the Wi-Fi treatment to stream music directly from the cloud or from an Apple Airplay source. We love being able to play true stereo sound DSP-free in different rooms (up to 12). You can expect well-balanced, detailed audio, though you'll want to consider adding a subwoofer to the setup for increased bass output. In-app support for popular streaming services like Amazon Music, Spotify, TIDAL, Qobuz, and several others provides instant access to all your favorite music. 
Speaking of the app, it's simple to operate and makes pairing to multiple speakers around the house a breeze. We just wish it offered more features such as an EQ or presets to personalize sound.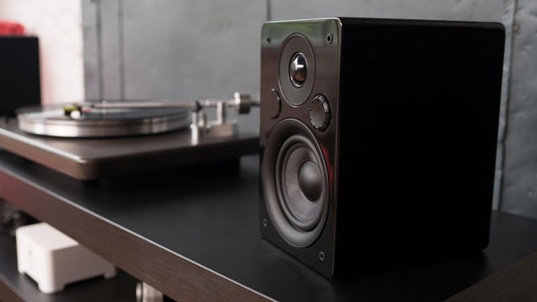 Here we have another pair of bookshelf computer speakers that don't skimp on sound or features. Bass is robust right out of the box, and you can even attach an extra subwoofer to raise the low end up several more notches. Mids and highs are also balanced well to create superb frequency range.  The different connection options will be heavily appreciated by audiophiles looking to hook up their speakers to nearly every audio device in their room. Build quality is elegant as well.
Bluetooth performance is 50/50. Establishing a connection isn't the problem; it's the major lag that occurs when streaming from a mobile device. This is a function that everyone expects to operate smoothly, especially for $500 speakers, which is very expensive considering the stiff competition out there
How to choose the best computer speakers for you
You'll want to prioritize audio performance, connection type, extra features, and pricing when seeking out the best computer speakers.
Ask yourself what suits your setup best: wired or wireless. The former is known for guaranteeing better sound, yet requires dealing with more cables and ports, which can be overbearing for small setups. If you're not looking to be tethered to your machine, then know that there are plenty of wireless models available that come with stereo or surround sound technology. Speaking of sound, also look for computer speakers that deliver clean vocals, deep bass, and rich treble, and with volume levels that aren't too loud or distort sound.
Something else to keep in mind is codecs. SBC (Sub Band Codec) is the most common and is a great option for streaming music on popular services like Spotify. You can look into newer and more advanced codecs like AAC (Advanced Audio Coding), Qualcomm aptX, and Sony LDAC as well; each one processes information quickly and delivers superior audio output.
In terms of features, the most common tend to be bass and treble controls, allowing you to personalize sound to your liking. Multiple inputs are important too, especially if you're looking to connect the speakers to other devices like smartphones or tablets. Make sure the speakers have an auxiliary input jack, USB slots, and extra ports for more versatility.
Top-tier performance usually comes at a premium, but not all of the best computer speakers carry a steep MSRP. Yes, the more expensive models will likely have more powerful sound and components underneath the hood, along with a more upscale appearance. That's not to say you won't get some great performance out of a less expensive pair. Look at reviews – both expert and consumer – then figure out what models offer everything you want for the most reasonable price.
How we test the best computer speakers
Similar to how we test all audio products, our reviewers evaluate several factors, including audio, battery life, design, and value.  We also compare each model to similar ones in terms of features, pricing, and setup.
Computer speakers are tested over the course of a week for 2 hours at a time. During this process, we analyze Bluetooth performance, ease of use, and, most importantly, sound quality. Reviewers listen to numerous predetermined tracks across a variety of music genres: classical, EDM, hip-hop, jazz, rock, and R&B. Movies, podcasts, and video games are taken into serious consideration too. Overall, we evaluate clarity, fullness, and volume. 
With more streaming services offering high-resolution audio, we advise reading this audio codec FAQ to learn more about FLAC files, MP3s and, everything in between. The streaming service you choose could enhance sound quality.
After testing is completed, we rate each model based on our five-point system (1 = worst, 5 = best). Any product that is exemplary is awarded a Laptop Magazine Editor's Choice badge.