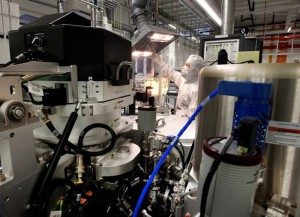 Shortages which are affecting the build plans of equipment makers include lenses, valves,  pumps, MCUs, engineering plastics and electronic modules.
Lead-times for parts and materials quoted by the Nikkei in months are:
Valves, Pumps, Engineering Plastics – 12-15
High-End Ball Screws – 12-14
Power Supply Systems – 12
Equipment Front-End Modules – 19-12
Quartz Oscillators, Sensors, MCUs, Controller Modules 8-10
Special Grade Cables  – 6-7
Semiconductor Grade O-Rings 4-6
Pre-pandemic delivery times of  three or four months stretched to between 10 and 12 months last year.
 Now  it's worse. In January KLA investors that lead times were 11 months on average and 12 for some products in high demand. Now, some of its test gear  has a lead time of over 20 months.
Substrates are on 30 month lead times – up from 12-18 months last year.
Some suppliers of materials and parts for equipment are reluctant to increase capacity because they fear chip  demand may dry up throwing the whole situation into reverse.