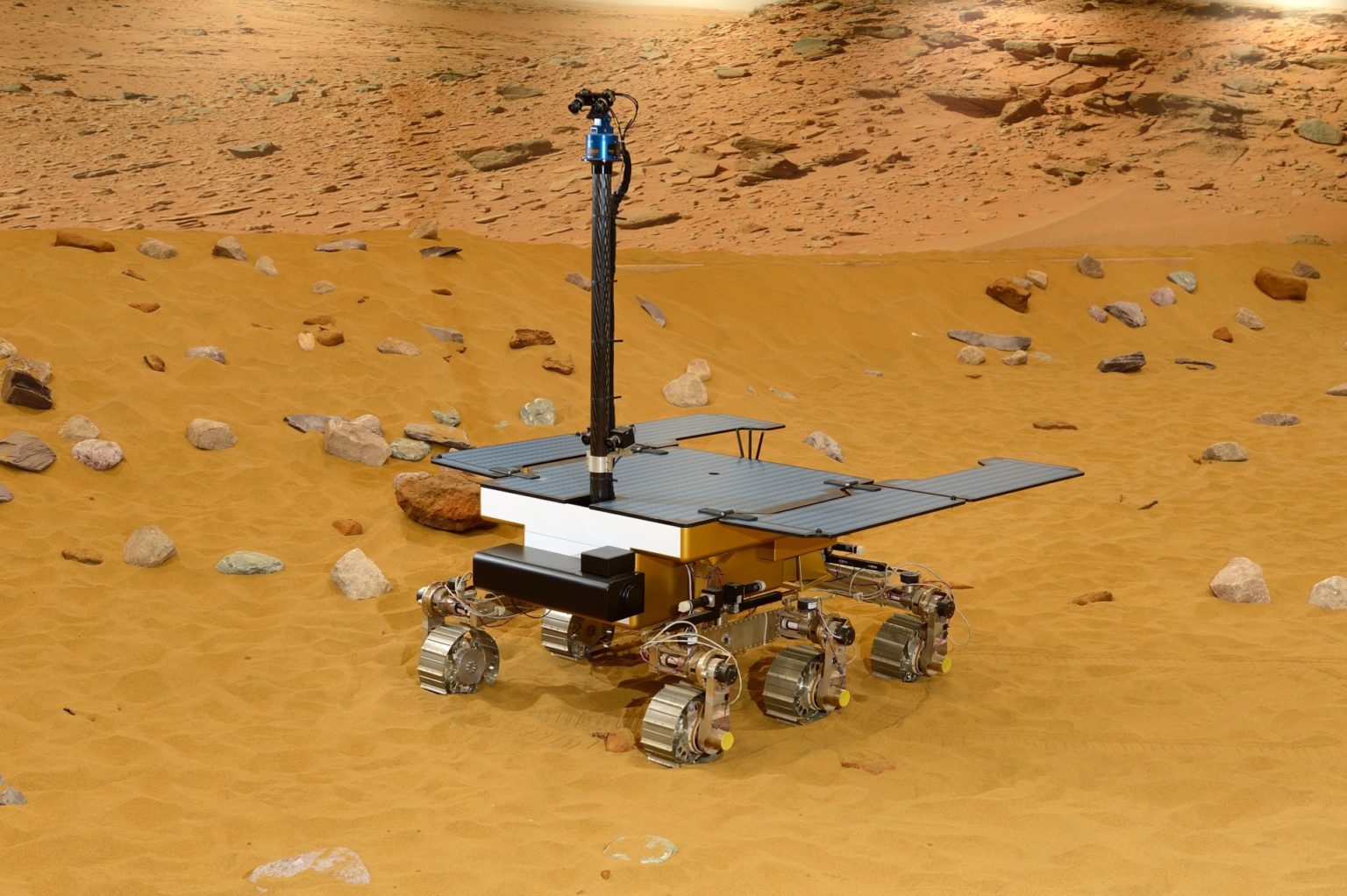 The joint ESA-Russian mission features the ExoMars rover, which was to be the first rover used to directly search for life on Mars.
Following a meeting of the ESA's ruling Council in Paris, the space agency said it assessed the situation arising from the war in Ukraine, regarding ExoMars, and unanimously decided the impossibility of carrying on. It said it is fully aligned with the sanctions imposed on Russia by its Member States, following the invasion of Ukraine.
Following the meeting, the Council mandated the ESA Director General to take appropriate steps to suspend the cooperation activities accordingly, it said.
It also authorised the ESA Director General to carry out a fast-track industrial study to better define the available options for a way forward to implement the ExoMars rover mission.
Note, however, the International Space Station Programme will continue to operate, it hopes. The main goal being "to continue safe operations of the ISS, including maintaining the safety of the crew".
The ESA statement reads:
"Following the decision by Roscosmos to withdraw their personnel from Europe's Spaceport in French Guiana, all missions scheduled for launch by Soyuz have been put on hold. These concern essentially four institutional missions for which ESA is the launch service procurement entity (Galileo M10, Galileo M11, Euclid and EarthCare) and one additional institutional launch."

"Consequently, the ESA Director General has initiated an assessment on potential alternative launch services for these missions, which will include a review of the Ariane 6 first exploitation flights. A robust launch manifest for ESA missions' launch needs, including for spacecraft originally planned for launch by Soyuz from Kourou, will be submitted to Member States."
The ESA plans to convene an extraordinary session of its Council, in the coming weeks, to submit specific proposals for decision by Member States, which includes the UK.
ExoMars
The ExoMars programme actually comprises two missions.
The first, the Trace Gas Orbiter, was launched in 2016. The second comprises a rover and surface platform. Together they are intended to address the question of whether there has ever been life on Mars.
The launch – via a Proton rocket – was planned to be from Baikonur in Kazakhstan, from 20 September (within a 12 day launch window). That has already been the site of a Ukraine-related stand-off with OneWeb, which resulted in the company's launch of thirty-six further satellites for its constellation being called-off.
You can read more about the ExoMars mission on the ESA website.
UK involvement
The UK has been very involved with the development of the ExoMars rover via Airbus Defence and Space UK.
The semi-autonomous system was planned to land on Mars equipped with sensors, actuators and cameras that would allow the rover to see in 3D while navigating the red planet.
The significance of the sophisticated system, is that the ExoMars rover was to be the first rover used to directly search for life on Mars as part of the European-Russian joint mission.
See also: Gadget-in-Extremis – Mars rover explores Advanced Engineering UK