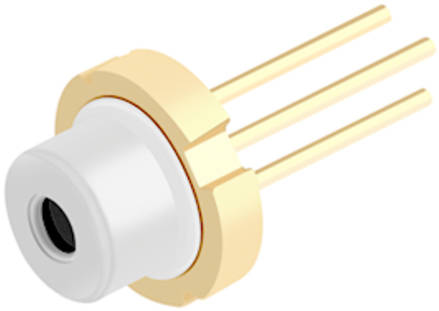 Called PLT5 522EA_Q it "enables manufacturers to benefit from the 4x brighter appearance of a green laser compared to red", according to the company. "The laser has been tested for lifetime at 70°C [and] its ratings are compatible with the standard
requirements of industrial equipment manufacturers."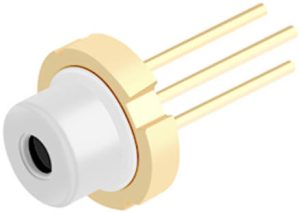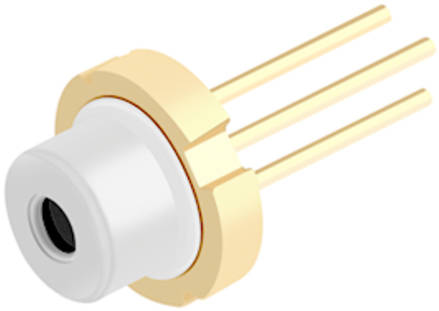 The part is packages in hermetically sealed and grounded in a TO56 metal can. It includes a photodiode for eye-safety circuitry.
It is an edge-emitting laser with 20mW peak output, typically at a peak wavelength of 520nm and 2nm spectral bandwidth. It can be used continuously or pulsed.
Samples are available now. Applications are foreseen in construction, surveying and long-range scanning.