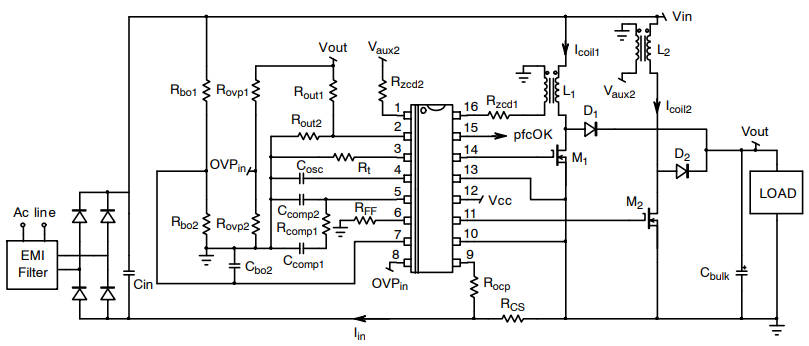 Interleaving parallels multiple small stages, allowing more numerous smaller component to be used, distributing heat, reducing ripple amplitude and potentially lowering EMI. "Also, interleaving extends the power range of critical conduction mode that is an efficient and cost-effective technique  – no need for low Trr diodes," said the company.
Called NCP1681, it can be configured to work in either fixed frequency continuous conduction mode, or multi-mode operation where the controller transitions between continuous conduction and critical conduction modes to optimise performance across varying power levels. "Challenging efficiency standards such as '80Plus' or 'CoC Tier 2' that require high efficiency over a wide load range can be met," said Onsemi. "At high line, NCP1681 solutions will achieve close to 99% efficiency."
Applications are foreseen in servers, telecoms, industry and in OLED TVs.
It will be demonstrated alongside last years <300W NCP1680 at APEC 2022 this week in Houston – Booth 1124.