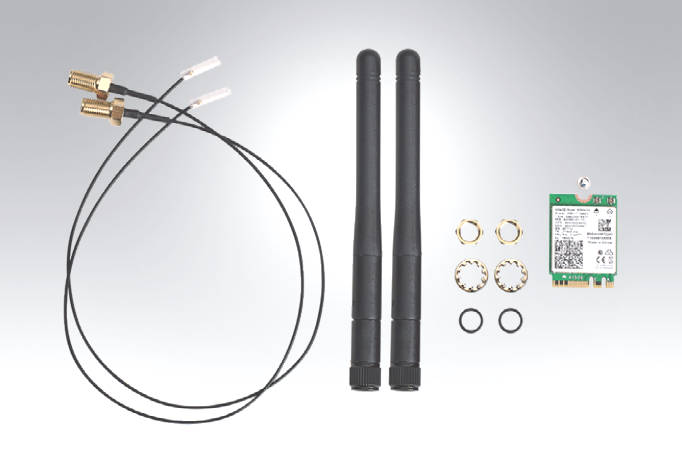 "This Wi-Fi 6E wireless kit is designed for industrial solutions that require faster throughput – the module supports dual-stream Wi-Fi in the 2.4GHz, 5GHz and 6GHz bands," according to the company.
Called AIW-166K, it handles data rates from 433 to 600Mbit/s under the 80MHz specification, and 6.933 to 9.607Gbit/s in the 160MHz range. "Apart from faster speeds and greater bandwidth, Wi-Fi 6 improves the status from single user MIMO and OFDMA in wave 1 and 2 to multi-user MIMO and OFDMA", said Advantech, and it "improves the Wi-Fi 5 range from 312.5kHz to 781.25kHz".
The kit includes the radio module, two cables and two antennas. It comes in four versions, all built around Intel's AX210 ICs, with options on either 0 – 70°C or -40 to +85°C operation, and with or without Intel's Vpro security and management technology.
They will work with Windows, Linux or Chrome. Applications are foreseen in medical equipment, transportation, AI and retail kiosks.