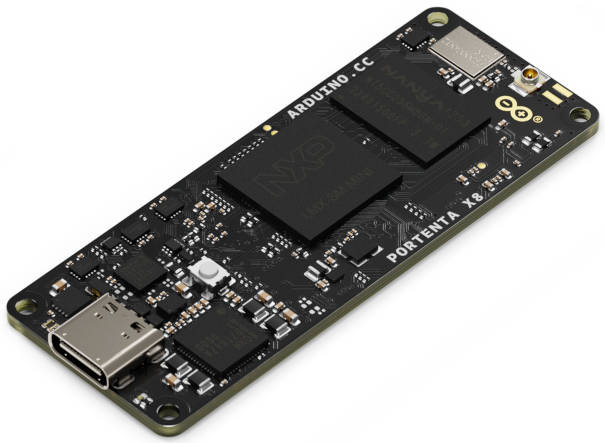 The chosen hardware is the new multi-core Arduino Pro Portenta X8, which is a processing heavyweight with quad Arm Cortex-A53 cores, a Cortex-M7 and two Cortex-M4 cores.
"Today, you cannot think about a Linux-based device without anticipating the challenges of securing and maintaining it over time," said Arduino CEO Fabio Violante. "This requires expertise, commitment and attention to every detail related to security and maintenance. For this reason, we decided to partner with Foundries.io to simplify this approach by providing a ready-to-use solution, by embedding a FoundriesFactory in the Arduino platform."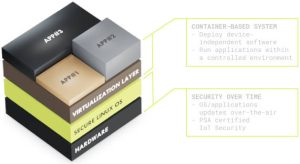 FoundriesFactory is a cloud platform with a service to build, test, deploy and maintain linux-based IoT and Edge devices.
It includes a customisable Linux microPlatform operating system with security and incremental over-the-air (OTA) updates, according to Arduino.
"From off-the-shelf to fully customised options, Arduino and FoundriesFactory are providing a solution for Linux-based IoT and Edge products," said Foundries.io CEO George Grey. "The combination of the Portenta X8 and the FoundriesFactory cloud solution will increase product security and enable lifetime OTA management of customer devices and fleets, while giving connectivity to public or private cloud services."
Portenta X8
Arduino's Portenta X8 is a small (66 x 25.4mm) processing power house built around a pair of ICs: an NXP i.MX 8M Mini (quad 1.8GHz Cortex-A53 and a single 400MHz Cortex-M4) and an STM32H747XI (480MHz Cortex-M7 and 240MHz M4).
Wi-Fi and Bluetooth are also included, in an IC with two additional processing cores, taking the total to nice.
"Portenta X8 achieved PSA Certification and includes the NXP SE050C2 hardware security element to provide key generation, accelerated crypto operations and secure storage," according to Arduino. "X8 also achieved Arm SystemReady certification and integrated Parsec services."
An eNUC form-factor carrier board, called 'Portenta Max Carrier', is available to convert Portenta modules into single-board computers.
It also adds LoRa and NB-IoT wireless connectivity and supports Ethernet, USB-A, audio jacks, microSD, mini-PCIe, FD-CAN and Serial RS232/422/485.
Power is from an external 6 to 36V supply or an on-board 18650 Li-ion battery for which a charger is built-in.