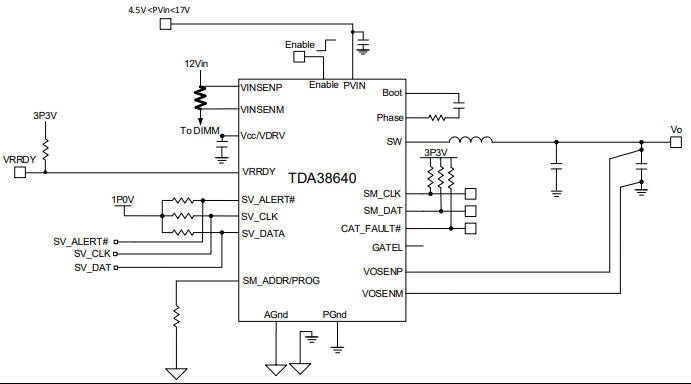 "These combine our software-defined digital controllers with integrated power stage and point-of-load converters," said Infineon marketing director Rakesh Renganathan.
There are three Arm Cortex-M0 based transient phase controllers (XDPE15284D, XDPE15254D and XDPE152C4D) with proprietary control algorithms for managing peaky processor loads.
Taking the XDPE15284D as an example, it is an eight-phase controller providing a processor core voltage through multi-phase buck conversion, while a second loop provides voltage for the processor's I-O.
Phase allocation across the two loops is flexible: configurations of 8+0, 7+1, 6+2, 5+3 or 4+4 are supported, as is phase-shedding.
Command and monitoring functions are controlled through the PMBus and SVID interfaces, and dynamic voltage management at 5mV/step or 10mV/step is supported up to 3.04V. Offset
and trim resolution are 625μ5mV/step or 10mV/step, and accuracy is better than 0.5%.
Then there is the TDA215xx series of integrated power stages – for example the TDA21590 90A synchronous buck power stage combining gate-drivers and output mosfets.
Combining aspects of the ICs above, there is also the TDA38640 40A PoL converter (right) which has a controller, gate drivers and integrated mosfets.
Both TDA38640 and the XDPE152xx controllers includes communication via Intel's serial voltage identification (SVID) and PMBus.