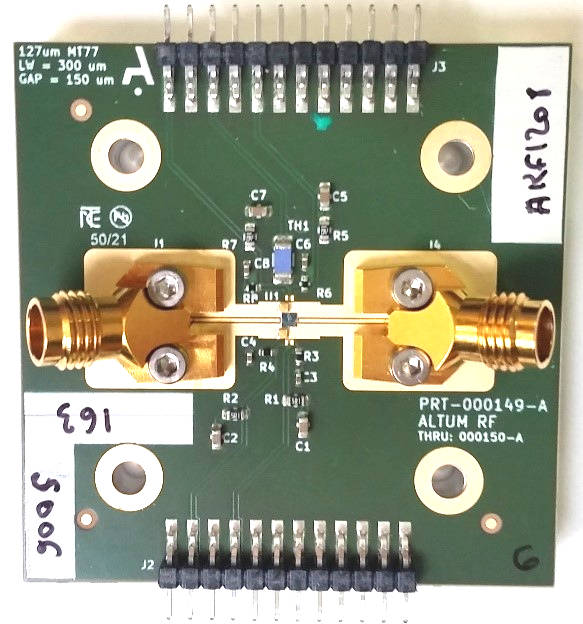 They amplifiers are:
37 – 59GHz ARF1208 low noise amplifier: 2.5dB noise figure, 26.5dB linear gain at 50GHz
57 – 71GHz ARF1207 linear amplifier: 25dB gain, 22dBm P1dB output
71 – 86GHz ARF1206 low noise amplifier: 22dB gain, 4dB noise figure
Taking the ARF 1208 LNA as an example (evaluation board pictured), it is a bare die without packaging, pre-matched to 50Ω and ESD protected to simplify handling.
2V (55mA) is required for LNA biasing and 4V (80mA) for driver biasing. When operated with a driver bias, it is capable of delivering a Psat of +19dBm.
P1dB is 16.5dBm, input return loss is >10dB and output return loss >10dB. OP1dB  is 16.5dBm. The 2.5dB noise figure is at 50GHz with LNA bias.