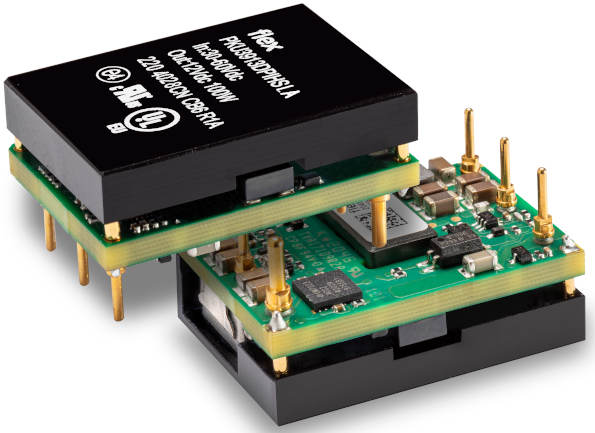 Called PKU3913D, the 100W PSU is intended for nominal inputs of 48 or 54V with long cable lengths and consequent voltage drops – such as microwave radio links, said the company.
The input range is also compatible with the 37 – 57Vdc of power-over-Ethernet standard IEEE 802.3af.
It sits on a ~33 x 23mm footprint and is 11.3mm high open-frame form with through-hole or surface-mount termination. Height rises to 12.7mm for the pinned version with base plate.
Efficiency peaks at over 95% and MTBF is estimated at almost 14 million hours 40°C ambient according to Telcordia standards.
Products are certified to IEC/EN/UL 62368-1 for 2.25kVdc input to output isolation, and protections include; over-temperature, input under-voltage, output over-voltage, over-current and short-circuit. A remotte on-off connection is provided.