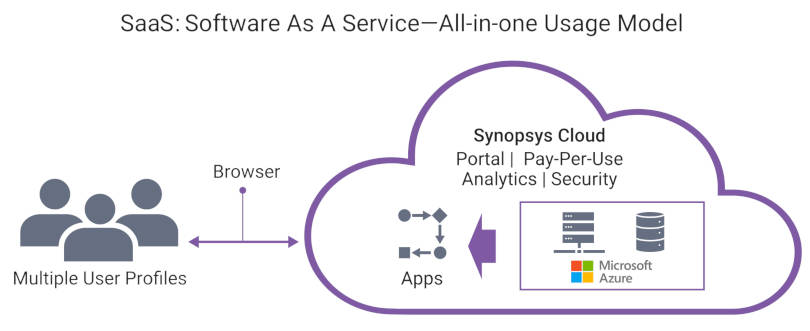 "As more design flows incorporate AI, requiring even more resources, the virtually unlimited compute and EDA access we're providing will deliver a flexible, secure chip development environment for future demands," said Synopsys CEO Sassine Ghazi. "Synopsys Cloud provides designers the ability to scale up or down in response to their dynamic chip design and verification needs."
Synopsys Cloud on Azure has a software as a service (SaaS) deployment model, rather than BYOC (bring your own cloud), with no need for users to build and maintain infrastructure or managing license servers. A single contract will provide access to software, hardware and support.
That said the same tools will also be available to BYOC uses via Azure, AWS, or Google Cloud.
"In recent years, chip development teams began leveraging a BYOC approach offered by Synopsys and other EDA vendors, where chip development teams are required to source compute infrastructure from public cloud service providers and are frequently constrained by pre-defined design and verification capacity," according to Synopsys.
Customers will directly access and pay as they go for compute resources and for any Synopsys cloud-enabled design and verification product, said the company, which also said that it is working with foundries to align manufacturing collateral for with its cloud-optimised products.
"Synopsys' software-as-a-service solution has been purpose-built on Microsoft Azure for EDA workloads," added Microsoft v-p of hardware Rani Borkar.