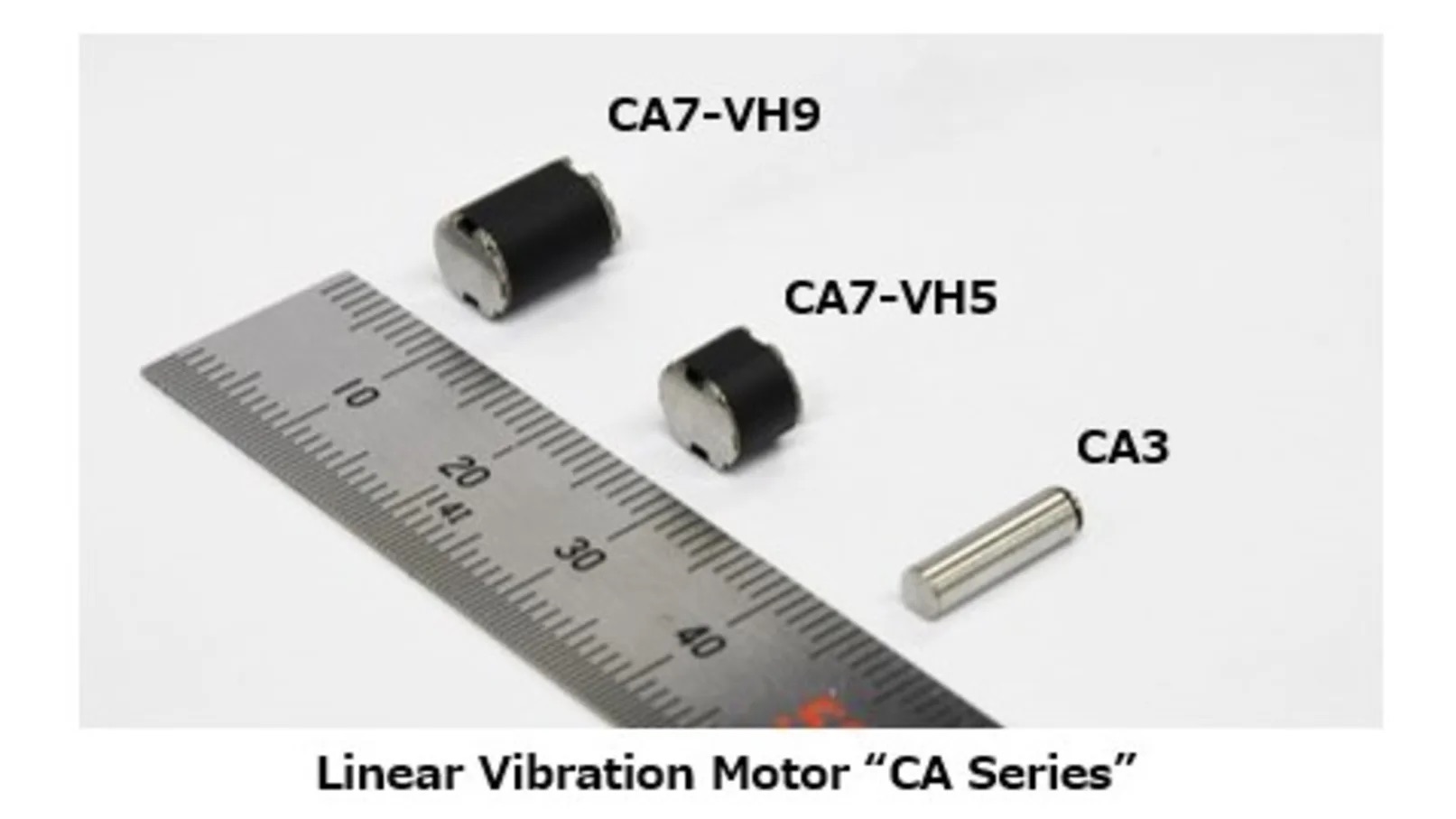 Smartphones and smartwatches are sometimes equipped with a vibration motor to vibrate in a certain pattern to notify users of an incoming message.
The motor can also be used is to control vibrations to make users feel as if they were pressing a button.
Vibration motors are now expected to be installed in portable devices such as stylus pens, and VR units such as Smart Goggles/Gloves, among others.
For this, Nidec has developed a "CA series," a group of ultra-small cylindrical vibration motors developed based on larger conventional vibration motors.
The "CA series" comprises three vibration motors, "CA3," "CA7-VH5," and "CA7-VH9," all of which are mainly intended to be built into stylus pens.
By replicating the way a pen tip vibrates when writing words, the motors recreate a tactile sense to make users feel as if they were actually writing on paper.
Additionally, with the motors' sizes and vibration strength designed to differ by type, we are able to propose motors that satisfy our customers' needs.
The "CA series" vibration motors were developed based on Nidec's magnetic circuit design technology, which was cultivated in the Company's design of HDD spindle motors.
The "CA series" motors consume only 1.3mW to 6mW of electricity, which is approximately one-fiftieth of the power consumed by the vibration motors installed in general smartphones (data based on a comparison with Nidec's standard vibration motors).
This high-level energy efficiency reduces the required capacity of the battery to be installed in the smartphones, and helps us to trim their weights.