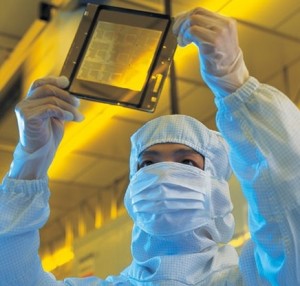 "We have been seeing this kind of tool delivery problem unexpectedly from the beginning of this year," said  TSMC CEO C.C. Wei on earnings call. "So far 2022 has no problem, and we are working on 2023 and beyond." 
"We have increased regular high-level communications to track their progress," added Wei talking about his suppliers, "we have sent several teams on-site to support our suppliers and are working closely with them to identify critical chips that are affecting the tool delivery." 
Both leading-edge and legacy equipment are affected, said Wei.
TSMC has started to see "a bit of softness" in demand chips for smartphones, PCs and tablets.as
"Other end-market segments remain strong, such as high-performance computing and automotive" Wei said.
In Q1 TSMC made a profit of $7 billion – up 45% y-o-y – and forecasts a 37% y-o-y increase in revenue to $18.2 billion for Q2 .
The company anticipates 30% growth for this year.