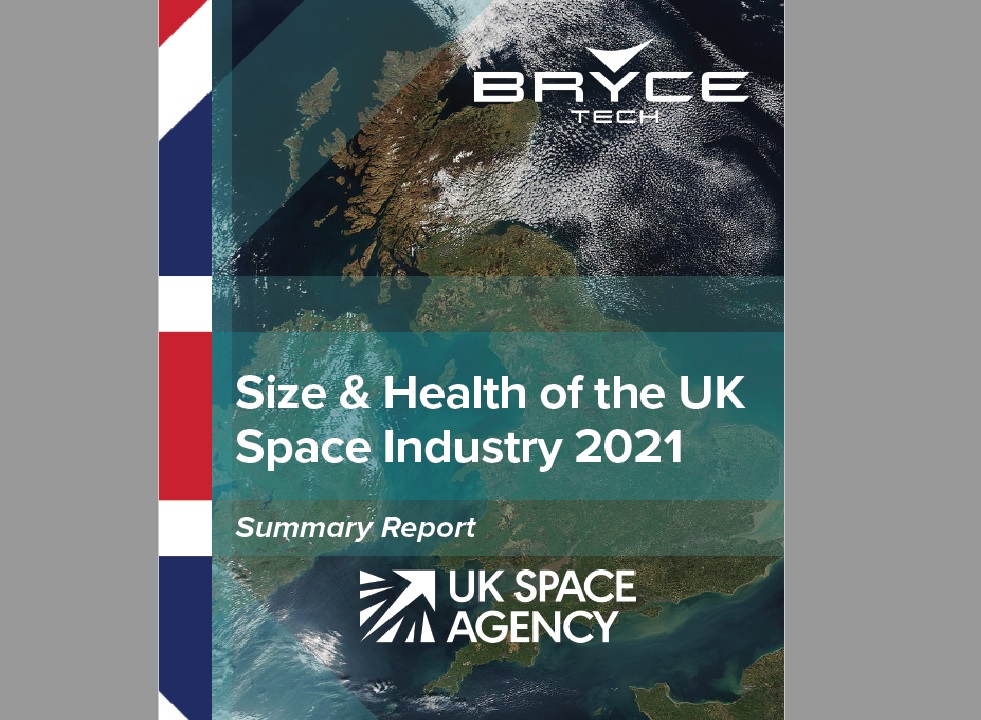 The update – which is affected by the Covid-19 pandemic – suggests an increase in 3,000 jobs, with employment in the UK space sector reaching 46,995 in 2020, up from 44,040 in 2019, an increase of 2,955 (6.7%).
Location
In terms of where they work, the UKSA says 1,293 space organisations are located across the UK. Scotland accounts for around one fifth of the entire UK space workforce. Employment in the sector grew from 7,703 to 8,440 in Scotland, from 415 to 1,109 in Wales, and from 113 to 431 in Northern Ireland.
London leads the way, however, in terms of the Number of Organisations Headquartered in Region, both in in terms of income value and people employed.
Income
Sector income also increased slightly from £16.4 billion to £16.5 billion, with exports counting for around a third (32%) of this total. Space manufacturing, including satellites, spacecraft, launch vehicles and scientific instruments, grew the most in real terms; up by £23 million to £2.27 billion.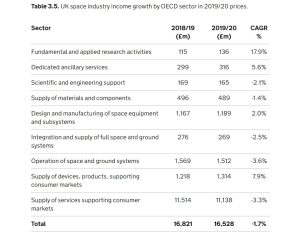 UK space industry income by sector is pictured right.
"As we support new SpaceTech clusters from Spaceports in Cornwall and Scotland to satellite manufacturing and robotics from Glasgow to Warwick to Stevenage, this will help level-up the UK. Looking ahead to the first satellite launches from the UK this year," said the UK's Science Minister, George Freeman. "This is an exciting time for this high growth sector up and down the country."
Investment
In terms of investment into the UK-headquartered space start-ups over the past decade (2012 to 2021), 145 unique investors invested nearly £6 billion in 38 companies across 90 investment deals. According to the UKSA, this places the UK as the second largest attractor of private investment in emerging space companies in the world.
Private investment – including venture capital, private equity, and seed investments – represents 82% of deals and 66% of total magnitude invested over the past decade.
Nonprivate investment (including public offering, acquisition, debt financing, and select prizes and grants from government organisations) represents 18% of deals and 34% of total magnitude invested. Venture capital was the most common type of investment (41 deals), followed by the seed/prize/ grant category (33 deals).
Public offerings of space tech shares notably account for recent growth (see below).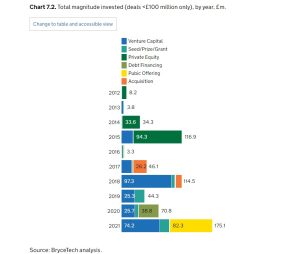 Commissioned by the UKSA, it was prepared by BryceTech, an analytic consulting firm and is based on survey data previously gathered from organisations within the UK space industry.
Summary
In terms of a three-year outlook, the report summarises as follows:
More than half of the survey respondents expected income, employment, exports, R&D spending, and investment to be higher over the next three years than in the previous three years, with some variation. More respondents expected growth to occur in income and employment than in exports, R&D spending, and investment. Among respondents who expected declines (less than 10% in most areas), a greater number expected declines in income, employment and investment than in exports and R&D spending.
You can read the full report, 'Size and Health of the UK Space Industry 2021', online (PDF).
See also: UK space sector generating jobs and growth – UKSA