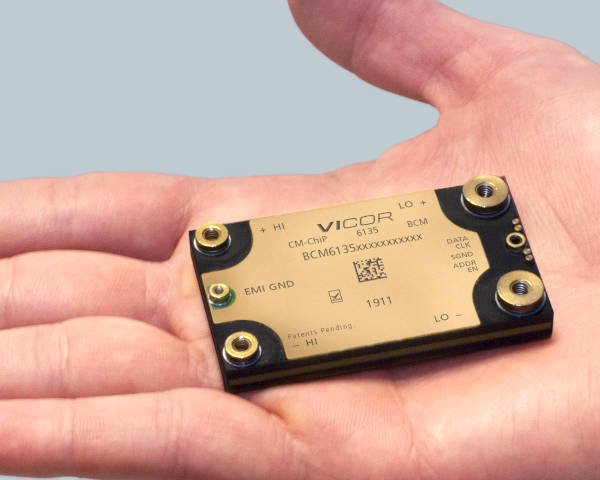 "The expansion adds 2.5 times more capacity than the current facility," according to the company. "This new capacity is integral to Vicor's strategy and success in its automotive and data centre businesses."
The vertically-integrated factory is being equipped to build Vicor's 'converter housed in package' (CHiP) products (photo).
"CHiPs are manufactured utilising a proprietary production technique analogous to semiconductor wafer fabs. This technique enables Vicor to achieve high quality, low cost, and reliable manufacturing in the United States," said Vicor.
The company is capitalising on the projected global growth of electric vehicle production, where high-density power modules are being adopted to reduce the size and weight of vehicle electronics. The data centre market is also demanding increasing levels of power density and efficiency, it added.
The photo is of a BCM6135 CHiP power module, which can handle 3.4kW despite being only 61 x 35 x 8mm.