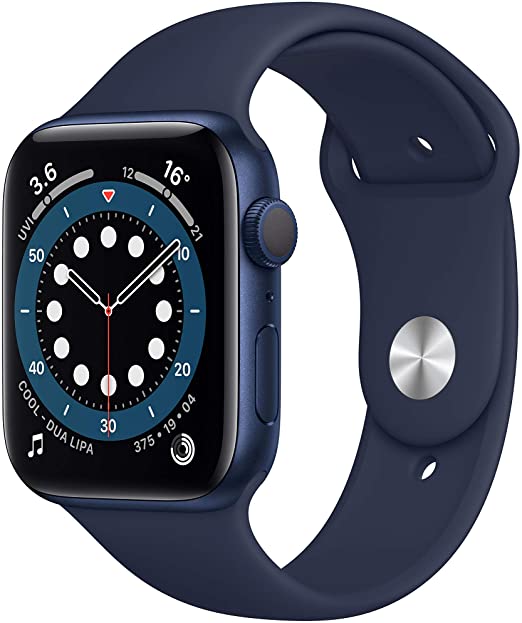 New products and continued demand for health and fitness tracking products along with hearables helped the market maintain its momentum.
Shipments for the full year 2021 totaled 533.6 million units, an increase of 20.0% over 2020.
Hearables were once again the leading category as shipment volume grew 9.6% during the quarter and accounted for almost two-thirds of the entire wearables market.
Meanwhile, watches continued to steal share from wristbands as the larger form factor offers consumers more features and customization.
Lesser-known categories such as glasses (those without displays), rings, connected shoes, and others managed to grow 94.1% during the quarter largely due to products like the Oura Ring and Facebook/Ray-Ban Stories.
Apple retained the number 1 position as it captured 34.9% share during the quarter. Broad availability of the Series 7 watches after being delayed from Q3 to Q4 of 2021 and the launch of the AirPods 3 helped drive Apple's growth during the quarter.
With Xiaomi's wristbands in decline, the company has been able to grow and preserve its position as a market leader by focusing on watches, which doubled in volume during the quarter, as well as hearables.
Samsung's Galaxy Watch 4 Series was heavily promoted during the holiday season through discounts and trade-in offers and the activity paid off as the company managed to gain 3 percentage points in the smartwatch market during the quarter compared to the holiday season in 2020. However, growth in the hearables category did start to slow as the company's shipments grew 4.3%, notably less than the 9.5% growth for the category overall during the quarter.
Huawei's growth was impressive – 35.6% during the quarter – and the company has managed to gain traction outside China thanks to aggressive marketing. European-bound shipments represented 29% of Huawei's portfolio during the 2021 holiday season, up from 19.9% in the prior year.
Imagine Marketing rounded out the top 5 thanks to the rapid growth of all wearables within India. The company's prominent BoAt brand has reigned supreme thanks to a high-value, low-cost strategy that's worked extremely well for its hearables and watch business. Average watch prices are well below $50 and it's one of the main reasons the wristband market has faced challenges in recent quarter.
Top 5 Wearable Device Companies by Shipment Volume, Market Share, and Year-Over-Year Growth, Q4 2021 (shipments in millions)
Company
4Q21 Shipments
4Q21 Market Share
4Q20 Shipments
4Q20 Market Share
Year-Over-Year Growth
1. Apple
59.7
34.9%
55.6
36.0%
7.3%
2. Xiaomi
14.6
8.6%
13.6
8.8%
7.9%
3. Samsung
13.6
7.9%
13.1
8.5%
3.8%
4. Huawei
11.5
6.7%
8.5
5.5%
35.6%
5. Imagine Marketing
9.2
5.4%
5.4
3.5%
69.6%
Others
62.5
36.6%
58.2
37.7%
7.4%
Total
171.0
100.0%
154.3
100.0%
10.8%
Source: IDC Worldwide Quarterly Wearable Device Tracker, March 9, 2022
Top 5 Wearable Device Companies by Shipment Volume, Market Share, and Year-Over-Year Growth, Calendar Year 2021 (shipments in millions)
Company
2021 Shipments
2021 Market Share
2020 Shipments
2020 Market Share
Year-Over-Year Growth
1. Apple
161.8
30.3%
151.5
34.1%
6.8%
2. Xiaomi
54.4
10.2%
50.8
11.4%
7.1%
3. Samsung
48.1
9.0%
40.1
9.0%
20.1%
4. Huawei
42.7
8.0%
34.0
7.6%
25.6%
5. Imagine Marketing
26.8
5.0%
10.2
2.3%
163.4%
Others
199.9
37.5%
158.2
35.6%
26.3%
Total
533.6
100.0%
444.7
100.0%
20.0%
Source: IDC Worldwide Quarterly Wearable Device Tracker, March 9, 2022
About IDC Trackers