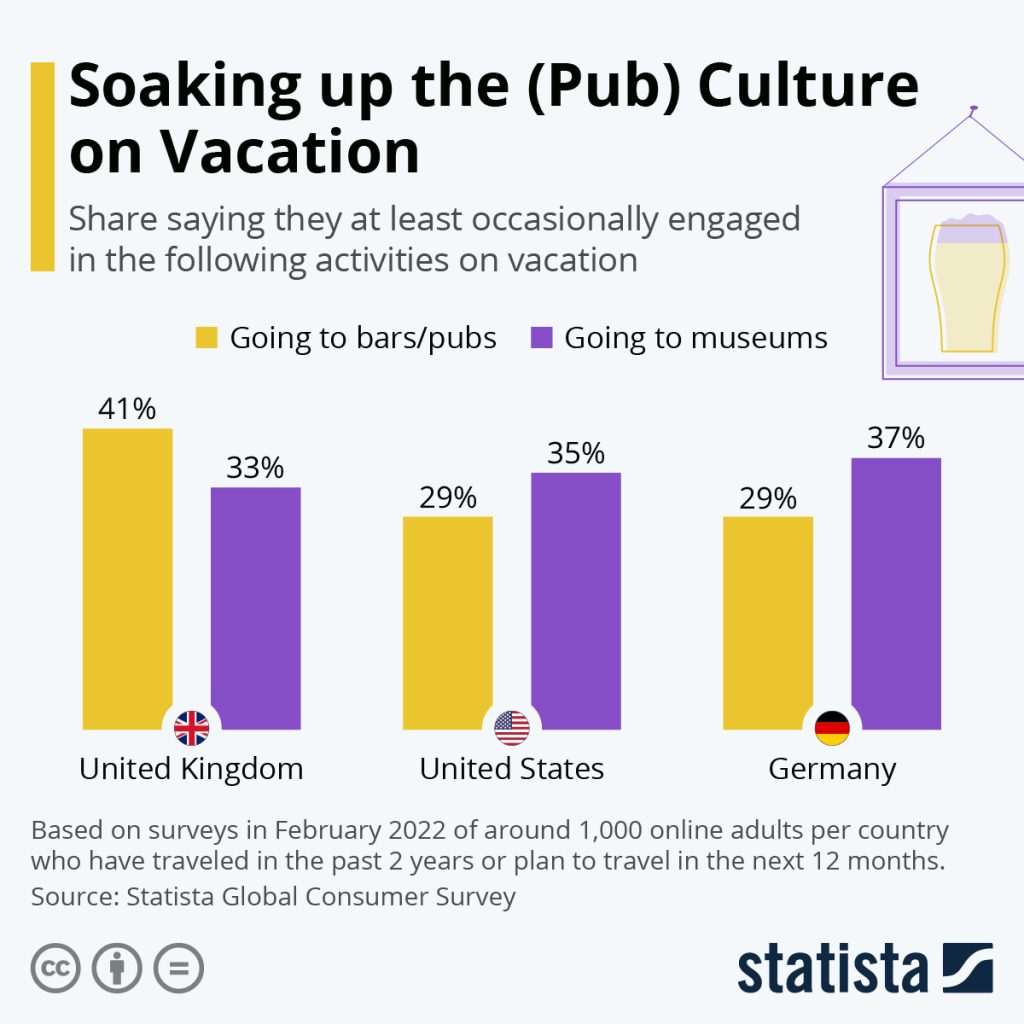 Could it be: Where's the nearest bar?
This apoears to be the likely response of a Brit.
41% of British holidaymakers say they at least occasionally go to the pub when travelling, compared to just 29% for both U.S. Americans and Germans, according to a Statista Global Consumer Survey.
33% of Brits said they visited museums while on holiday, while for Americans it is 35% and Germans 37%.
To be fair, however, a majority of Brits (52%) did say they went sightseeing.
Going to restaurants was the most popular activity for all three countries, while 'wellness' and going to clubs were generally low in the rankings