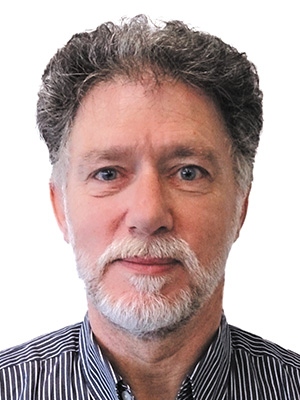 A recent report from ResearchAndMarkets.com predicts that the global market for Power Over Ethernet (PoE) Solutions will reach $1.1 Billion by 2025, hitting a 10.8% CAGR, driven by the rising value of investments in Ethernet network infrastructure and increasing  focus on reliable and energy-efficient network power.
There are several key drivers at play in the PoE market, which are conspiring to produce something like a perfect storm for the standard. On the one hand, increasing awareness and environmental pressure to minimise carbon footprints and reduce operational costs, on the other an increasing reliance on high-speed ethernet networks which has increased network density and idle power consumption levels. These factors are combining to spur interest in elegant, relatively green alternatives to traditional power networks and power supply designs.
Standards set out the PoE stall
Of course, PoE is a far from recent standard, tracking back to the original PoE, or IEEE 802.3af of 2003, which allows for up to 15.4W of DC power on each port, or 12.95W per device. In 2009 IEEE 802.3at (PoE+) increased this to 30W per port and 25.5W per device, still using the same two pairs of energised wires. These two standards were eventually incorporated into the IEEE 802.3-2012 publication. Because of the relatively low wattage on offer, these early standards were suitable for operating smaller network devices such as cameras, VoIP phones, alarm systems and wireless access points – useful, but not necessarily game changing.
However, 2018 brought IEEE 802.3bt, or PoE++, also known as 4PPoE, which boosted power significantly to up to 51 W delivered power (Type 3) and up to 71.3 W delivered power (Type 4), or 60W and 100W theoretical max per port. These last two four-pair implementations are much more potent, enabling the use of laptops and flat screens as well as video conferencing and the like.
Adding value throughout the network
The value of PoE for enterprises and integrators has been well understood for some time – the ease with which network appliances and devices can be re-sited without additional cabling work is a definite plus. Early PoE favoured devices such as cameras and sensors, which was ideal for wired security systems, and fast-forward a few years, IIoT deployments also stand to benefit from this. Simpler cable runs and no requirement for professional electricians to install separate power networks reduce costs across the board.
In the case of PoE++, the rising popularity of interfaces with USB-3C offer enterprise and consumer deployments the opportunity to create a wired network that provides power and data for use and recharging.
As the smart city moves from concept to reality, the benefits of taking advantage of Ethernet wiring – often already in place – to reduce data reliance on Wi-Fi or 5G wireless networks as well as provide power for screens, laptops and other smart devices looks increasingly attractive – if only to reduce wireless network congestion.
Another key application for PoE is smart lighting, as enterprises of all sizes seek to reduce energy consumption – lighting can account for up to 40% of total electricity use in some buildings. Lower cost LED lighting and improved efficiency in LED driver units has made the combination with PoE and a smart control system into a practical and cost-effective solution for businesses – so much so that the area has begun to attract interest.
A recent announcement from networking giant Cisco that it will begin offering it's DNA Spaces software for managing buildings on a wired switch indicates the direction of travel here. Cisco is keen to capture a slice of the burgeoning smart office market, as are companies including Schneider Electric, Honeywell and Siemens.
The cost savings of taking a PoE-based approach to the smart office are significant, especially given the availability of powerful management suites that allow facilities managers to seamlessly manage – and most importantly – blend a range of sensor data – in a flexible format. Managing security system data, HVAC and pollution feeds and augmenting those with newer sensors such as occupancy sensors is a compelling place to be, especially if vendor lock-in can be avoided.
Implementation challenges remain
Inevitably, the idea that PoE solves all data and power supply challenges at a stroke doesn't entirely survive contact with the real world. Although the theory might be sound, there are complexities, most notably in that not all Ethernet hardware manufacturers have followed the PoE standards correctly. This potentially risks damaging equipment if different supplier switches and network equipment is mixed, although this is less of a hazard if respectable companies are used.
Another minor pitfall is that not all PoE switches are created equal, with many switches offering limited PoE-compliant ports, and sometimes a mixture of data speeds and PoE standards, making deployments more complicated. This also raises the inevitable legacy issues, as not all parts of an existing Cat 5e network may be PoE enabled. Indeed, some apparently compliant installed networks may contain much cheaper CCA cabling (copper-clad aluminium), which is not technically Cat 5 standard compliant.
Connected future
The value of PoE has already been established, and it's clear that the future of IIoT and smart cities will increasingly require dedicated connectivity and power, a challenge that PoE ++ solves very elegantly, especially in semi-permanent, high power demand situations where wireless connectivity and battery power is not practicable.
Philip Lechner is the European Product Marketing Manager for Power at Avnet Abacus, helping design engineers with the latest technological challenges, including developments in optimising and refining Switched Mode Power Supplies and techniques to Limit Inrush Current.